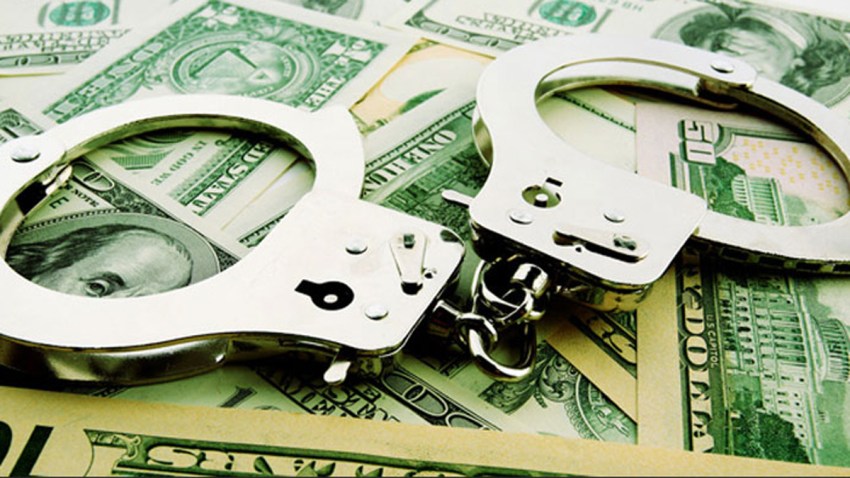 A federal grand jury charged eight defendants with participation in conspiracies for money laundering and drug distribution, confirmed the U.S. Attorney's office.
Some are being charged with conspiracy to laundering over $5 million in proceeds through the operation of dozens of bank accounts. That includes Felix-Bayardo and Munoz-Banuelos, along with Gabriela Nunez, Mario Noriega-Osuna and Margarito Rodriguez-Ochoa.
Rodriguez-Ochoa, 36, is from National City and Noriega-Osuna, 35, is from San Diego. The suspects accused of money laundering face up to 20 years in prison and a fine equal to double of the assets they laundered.
Five defendants including Javier Felix-Bayardo, Rigoberto Munoz-Banuelos, Manuel Felix-Gutierrez, Hector Sandoval-Toloza and Camilo Ayon-Mondragon are accused of conspiracy to distribute large quantities of cocaine, methamphetamine and marijuana, according to Acting United States Attorney Alana W. Robinson.
They face up to life in prison and a $10,000,000 fine if convicted.
According to the U.S. Attorney's office, Felix-Bayardo appears to be the leader of this criminal network. Members would distribute drugs across the country and receive cash deposits in bank accounts opened under their names and aliases.
The affidavit lists over 20 fraudulent accounts using falsified Mexican identification documents at Bank of America and Wells Fargo Bank, Robinson said.
Agents from the Internal Revenue Service (IRS), Drug Enforcement Administration (DEA) and Homeland Security (DHS) said they discovered the same documents were being used to rent two storage units in National City, California, according to the U.S. Attorney's office.
Agents got a search warrant, on Aug. 9, 2017, for the storage units and seized 26.5 kilos of cocaine, 939 grams of methamphetamine and 486 kilos of marijuana from the storage units.
They also discovered five firearms, including an AR-15 style rifle modified to function as a machine gun.
Thousands of dollars from Felix-Bayardo's accounts flowed into the bank account of his wife, Nunez, to pay for their lifestyle expenses. That included a $1,260 monthly lease payment on a 2016 Mercedes-Benz and a $1,002 monthly loan payment on a 2015 Dodge Durango.
The arraigned indictments are scheduled for Sep. 14, 2017 at 9:30 a.m. before U.S. Magistrate Judge Nita L. Stormes.