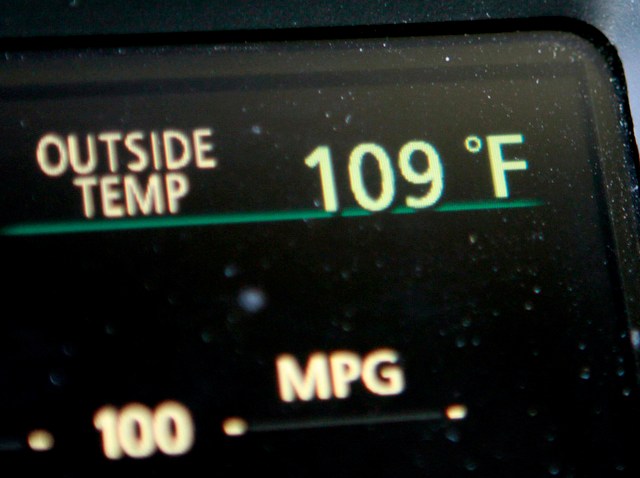 San Diegans can expect one more day of intense heat -- a different kind but still very warm.
The big high pressure system responsible for the heat wave is moving to the southeast, helping to push low pressure out of Mexico, right over Southern California. The result is partly cloudy skies, muggy heat and plenty of humidity.
There will also be the continued chance of isolated sprinkles, showers or thunderstorms into Thursday.
As the high moves to the southeast on Tuesday, an upper level low starts moving in from Mexico. This means partly cloudy conditions the next few days, along with more humidity and even the chance -- a slight chance -- of some isolated or scattered showers or thundershowers. There could also be some dry lightning strikes, so the fire danger remains high through the week even though temperatures are falling on Tuesday.
"Thunderstorm chances will be highest over the mountains, [but] some coastal areas could even have thunderstorms, especially today and Wednesday," according to the National Weather Service.
Highs should drop off Tuesday by 10-15 degrees west of the mountains but, because of the mugginess, it will still feel pretty hot. Then, as the clouds increase and the coastal eddy kicks back in pushing cooler marine air over the county, temps will continue to decline, dropping back to mid-70s to mid-80s.
Forecast highs for Tuesday are in the high 70s at the coast, high 80s to low 90s inland, low 90s to mid-90s in the valleys, and low 80s
to low 90s in the mountains, with temperatures possibly reaching the low 100s in the deserts.
On Monday, temperatures across the county reached record highs, Borrego, 108; El Cajon, 109; Palomar Mountain, 89; Vista, 107; and Ramona, 108.