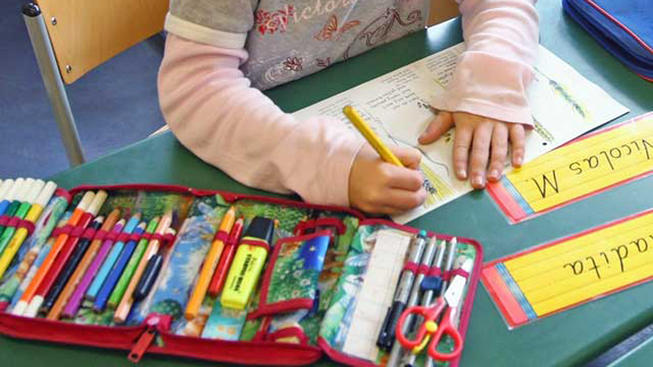 San Diego's top cop is putting her support behind a bill introduced by a San Diego-area state legislator that could make those who threaten San Diego schools more accountable, both legally and financially.
SB 456, authored by State Senator Marty Block of San Diego, would distinctly make it a crime for someone to threaten to fire a firearm on private and public school campuses. It was first introduced Feb. 25 in the State Legislature.
Under current law, those types of crimes are charged under Penal Code 422, a generic charge for someone making a criminal threat. The newly-proposed legislation would make the threat specific to schools. The addition would also remove the requirement that the threat results in sustained fear.
"Gun threats to schools force educators and law enforcement to put learning and public safety aside," Sen. Block said in a statement. "False threats result in lost learning time for students, they create anxiety for school communities and they consume scarce education and law enforcement resources for an emergency response, hampering our educators and law enforcement from what they should be doing – teaching and protecting the public. It's time to hold these individuals accountable."
The people making types of threats, in verbal or written form, or through the Internet, would also be financially responsible for any reasonable costs of any emergency response undertaken by that public agency.
San Diego District Attorney Bonnie Dumanis announced Monday she would be supporting the bill after a string of recent threats to schools in San Diego County.
These crimes, categorized as misdemeanors, would be punishable by up to a year in county jail or a file or up to $1,000, or both.
More than 130 threats to schools in the San Diego Unified School District were made over the past three years, the DA's office said. Those types of threats range from hundreds to hundreds of thousands of dollars, depending on the response, the DA's office said.
"In addition to diverting law enforcement staff and resources to attend to the threats, additional resources, time and costs are often required to ensure the community is safe by shutting down the targeted schools and sometimes the surrounding neighborhoods in order to avoid a catastrophe in the event the threat is legitimate," the statement said.