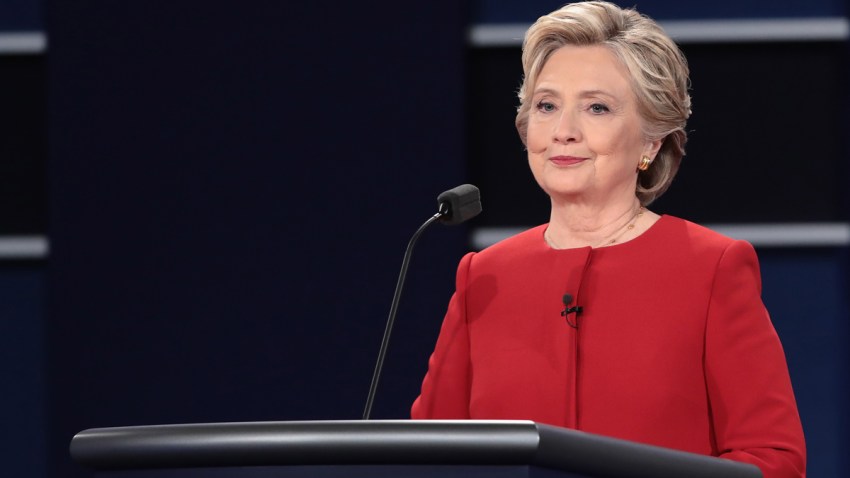 I'm with her, the San Diego Union-Tribune says.
Breaking from its 148-year history of backing a Republican presidential nominee, San Diego's major newspaper endorsed Hillary Clinton in an editorial on Friday.
"This paper has not endorsed a Democrat for president in its 148-year history. But we endorse Clinton," the editorial states. "She's the safe choice for the U.S. and for the world, for Democrats and Republicans alike."
The paper acknowledged a "lack of enthusiasm" surrounding Clinton's candidacy, but states that she has the better temperament, experience and background to be president.
The editorial also took a scathing look at Trump, comparing his potential presidency to a Hugo Chavez or Cristina Kirchner regime.
The paper says it has a dramatically different view of him than the last Republican candidate it endorsed: Mitt Romney.
"Diplomacy. Collaboration. Patience. Mitt Romney, whom we endorsed for president in 2012, exhibited those same traits as the moderate governor of Massachusetts and the business-savvy savior of the 2002 Winter Olympics in Salt Lake City," the editorial says. "Vengeful, dishonest and impulsive, Trump is no Romney."
The Union-Tribune is the latest of several major U.S. newspapers that have traditionally backed Republican candidates, but have chosen Clinton over Trump.
Last week, the Arizona Republic endorsed Clinton, a move that broke from the paper's 126-year tradition of endorsing the Republican candidate.