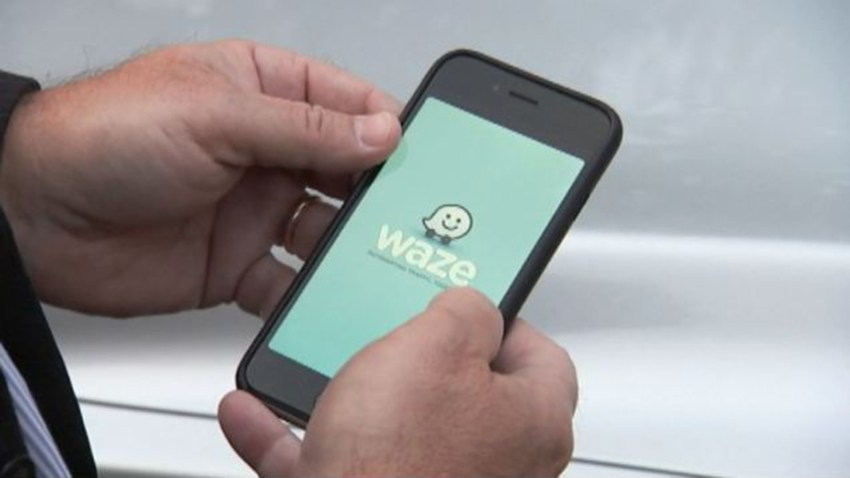 The City of San Diego has partnered with a navigation app in an effort to better inform San Diegans of current traffic conditions.
City officials announced their project with the app, Waze, Wednesday and its "Connected Citizens Program."
The app collects anonymous, real-time traffic information from users, referred to as "Wazers," and uses that information to alert other drivers of delays or accidents on the roadways. It's designed to save commuters time and help get them to their destination with as minimal traffic as possible.
This way, drivers can have better control over their commute -- and which areas to avoid -- and help others decide on their route, too. As Waze puts it, the common goal of Wazers is to work together "to outsmart traffic."
The partnership will include a two-way data exchange: both the city and Waze will share data with one another in an effort to provide residents with better navigation information.
San Diego Mayor Kevin Faulconer said he's looking forward to the City of San Diego parterning on this project with Waze.
"Our city is constantly looking for ways to use data and technology to improve the quality of life for all San Diegans," Faulconer said. "This partnership will give residents and our City the ability to share data that will make traveling on San Diego roads safer and easier."
Other city leaders, including San Diego Councilman Mark Kersey, also said they're thrilled for the data-sharing project.
Kersey said the partnership aligns with the council's efforts "to be more technology-driven while also helping residents navigate around traffic congestion."
Waze Connected Citizens Program Manager Paige Fitzgerald said San Diego already has a "robust network" of users sharing navigation tips through the app.
According to the company, more than 235,000 San Diegoans are already activly using the app to contribute road assistance monthly.
"The city can use the anonymous insights collected from Waze to further promote safer roads and make educated decisions about roadwork and other operations, helping the overall community save time and travel more efficiently," she said in a press release.
Click here to download the free Waze app for iOS or Android.