While firefighters worked on hot spots Monday at the Cocos Fire near San Marcos, the investigation continues into the cause of the wildfire that burned dozens of homes.
Cal Fire officials say they expect to have the brush fire contained by Thursday, more than a week after it first broke out on May 14.
San Marcos city officials are asking members of the public to share images and video taken between 4 p.m. and 5 p.m. that Wednesday afternoon, the first hour after the devastating fire started near Village Drive and Twin Oaks Road.
San Diego officials have formed a wildfire task force in an attempt to warn homeowners affected by the May Firestorm of would-be criminals who prey on fire victims.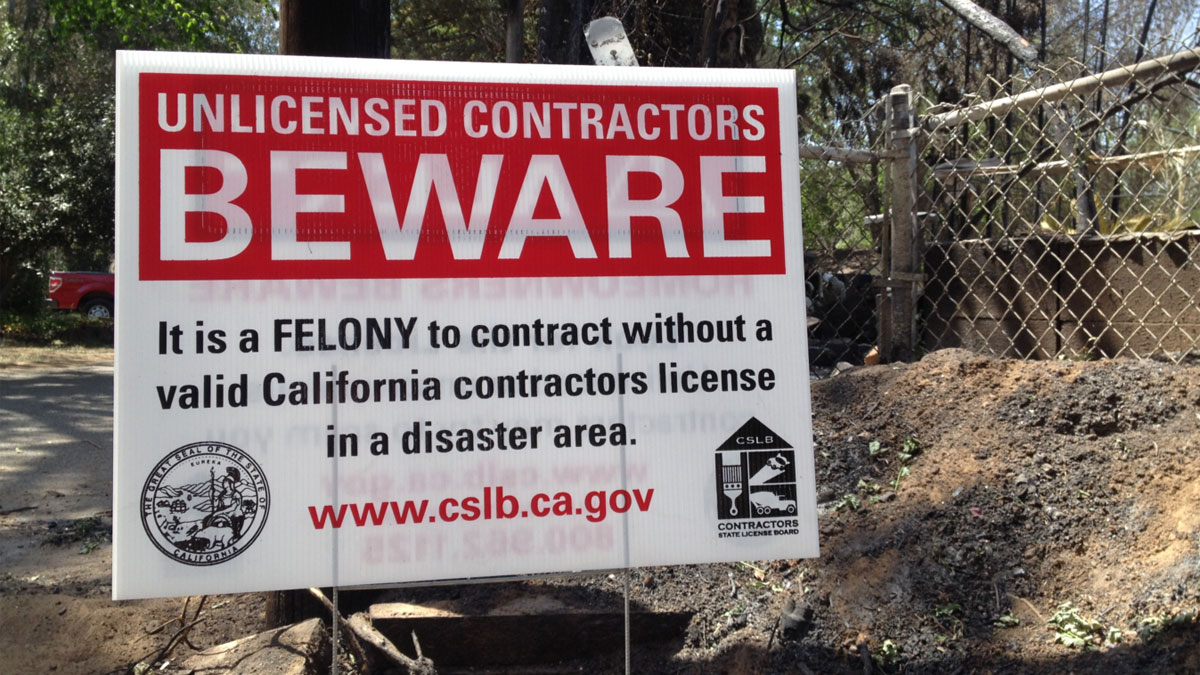 San Diego County District attorney Bonnie Dumanis said her department's investigators will fan out across fire-ravaged areas Monday and Tuesday to talk to homeowners about fraud prevention.
They will also post signs warning unlicensed contractors that operating in a declared state of emergency area is a felony.
A similar effort took place during the 2003 and 2007 wildfires.
At a press conference Monday evening, fire officials compared this firestorm to the fires of 2007. They said the biggest difference today was the cooperation; crews all knew each other and had trained together routinely, which made fighting the fires easier.
"We always want to look to be better," said Cal Fire Battalion Chief Nick Schuler. "We always want to look for ways to continue to progress, so we will continue to do that."
Officials also thanked affected residents for heeding their evacuation warnings.
School was back in session Monday at Aviara Middle School and Aviara Elementary School in Carlsbad, located just a few yards from where the Poinsettia Fire burned Wednesday.
Classes at the middle school started promptly at 7:45 a.m. but not without a special message from the principal
"We are thankful that everyone is safe we are thankful that are campus is safe we did not have any damage to any of the buildings," said Principal Megan Arias.
Even so, the charred dirt near the school campus was hard to miss for parents dropping of children.
"There's the constant reminder of looking at it," said parent Kelli Manti. "It's the first time I've been back down this road and it's scary how close it came to the school.
School administrators brought in additional resources to help students and staff who may need extra support. The added staff included extra counselors, psychologists and even therapy dogs.