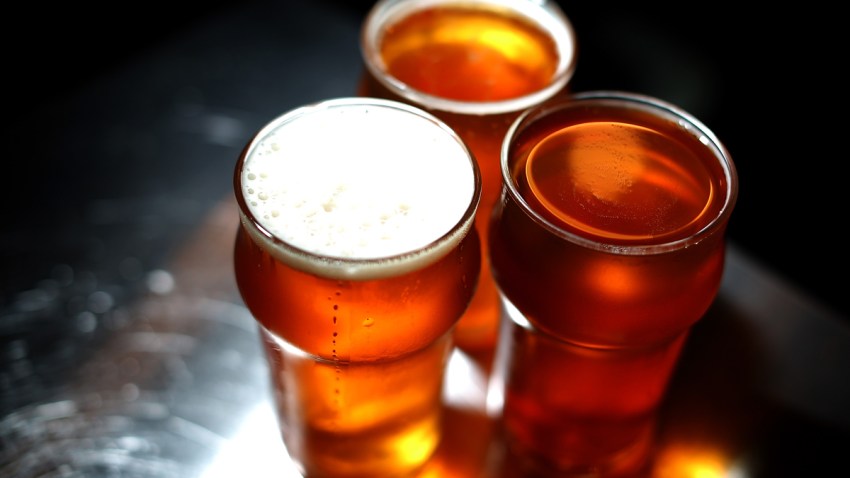 With pints aplenty, San Diego Beer Week (SDBW) begins Friday, an annual event that shines the spotlight on San Diego's thriving suds scene.

This year, SDBW runs from Nov. 6 through Nov. 15. The schedule features various events catering to beer enthusiasts, including the 13th Annual San Diego Brewers Guild Festival at the Port Pavilion on Broadway Pier downtown (Nov. 7) and The Beer Garden at The Lodge at Torrey Pines (Nov. 15).

The SD Brewers Guild Festival runs from 2 p.m. to 5 p.m. and boasts unlimited beer samples from dozens of local craft breweries. According to the tasting menu, Green Flash Brewing Co., Alpine Beer Company, Mother Earth Brew Co. and The Lost Abbey are just a few of the popular breweries partaking in the fest. The event also includes food truck vendors and live music. General admission tickets can be purchased in advance here for $40 per person.

Meanwhile, The Beer Garden – the closing event of SDBW – takes place from noon to 3 p.m. on Nov. 15 on the Arroyo Terrace of The Lodge. It brings together 24 San Diego breweries and 12 chefs for a unique pairing event with unlimited tastings of both beer and bites. Some participating breweries at The Beer Garden will include Stone Brewing Co., Pizza Port Brewing Co. and The Belching Beaver. This event benefits the San Diego Brewers Guild and Chef Celebration Foundation.

Between those two big opening and closing events, the SDBW calendar is jam-packed.

Other highlights include a special beer release at Oggi's Del Mar on Friday, from 4 p.m. to 11 p.m., where patrons can snag a pint of the limited edition #21 Grapefruit SIPA – a session India pale ale inspired by legendary Chargers alum, LaDainian Tomlinson. Oggi's locations across San Diego will sell the beer for a limited time only beginning Nov. 9, too.

Another sweet SDBW event is the Nomad Donuts and Beer Pairing on Sunday from 12 p.m. to 2 p.m. at Thorn Street Brewery. The gathering is as heavenly as it sounds: three specially-created Nomad donuts paired with three tasters of craft beer. Not surprisingly, this event typically sells out.

On Nov. 10, from 12 p.m. to 5:30 p.m., beer lovers can enjoy the Beer Train Trolley Tour, a tour of the best breweries in downtown San Diego's Gaslamp District. This tour happens again later in the week, too.

On Nov. 13, one very unique SDBW event is the first annual Baja Beer Craft 2015 at the Mingei International Museum in Balboa Park. From 6 p.m. to 9 p.m., attendees will get to sample the finest craft beers from south of the border paired with fresh, farm-to-table food from the Baja California region.

On Nov. 14, from 1 p.m. to 5 p.m., the San Diego Cheese and Beer Festival will bring the best of both tasty worlds together at Stone Brewing World Bistro & Gardens at Liberty Station. Attendees will be treated to a selection of Stone's high-quality brews paired an array of artisan cheeses. Live music and games will round out this event.

For now, this is just a small sample of the SDBW events lineup. To check out the many, many hoppy happenings in full, visit the SDBW website. Cheers, San Diego!