San Diego will be well-represented Tuesday at the 2016 Rio Games as local athletes set their sights on victory in their sports.
On Tuesday, athletes with local ties will compete in Rowing, Archery, Sailing, Swimming, Beach Volleyball and Men's Volleyball.
Tuesday's local contenders are:
• Caleb Paine: Paine is a native San Diegan who attended Murray Manor Elementary School and Parkway Middle School in La Mesa, and graduated from Point Loma High School in 2009. He grew up at the Southwestern Yacht Club. On Tuesday, Paine begans his competitive run in the 2016 Olympic Summer Games. He finished two races in Guanabra Bay in Copacabana earning 7th ranking in Race 1 and 10th ranking in Race 2.
• Tyler Nase: This athlete, who often trains at the Chula Vista Olympic Training Center (OTC) in San Diego's South Bay, finished fourth in Tuesday's Men's coxless lightweight four semifinals with a time of 6:26.82. He'll compete in the Final B group beginning at 5 a.m. Thursday, Aug. 11.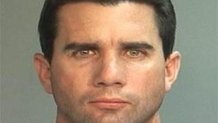 • Brady Ellision: This Chula Vista OTC resident athlete and silver medalist in the team compeition beat his first opponent Tuesday 6-0 at Sambódromo in Maracaña. His teammate Jake Kaminski advanced as well with a 6-2 score in the Round of 64. Kaminski trained at the Chula Vista OTC from 2008 to 2012.
Then, Kaminiski and Ellison faced each other in the Round of 32 with Ellison advancing to the Round of 16.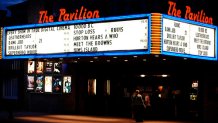 • Lauren Fendrick: This beach volleyball athlete and Carlsbad native lost to Brazil Tuesday at the Beach Volleyball Arena in Copacabana. Fendrick is a graduate of Carlsbad High School.
• David Lee: U.S. men's volleyball - and Alpine native Lee - faced Italy in pool play at Maracanazinho in Maracaña. Italy, the defending bronze medalists, beat the U.S. in four sets 3-1.
San Diego's Athletes Going to 2016 Rio Olympics
• Ryan Lochte: Now considered an Olympics veteran, Lochte will hit the pool at the Olympics Aquatics Stadium for Men's 4x200m Freestyle Relay heats beginning at 10 a.m. PT. Although he's not from San Diego, Lochte did train for three weeks at the Chula Vista OTC.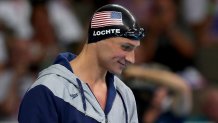 For updates from the 2016 Rio Games, including profiles of San Diego athletes, visit our Olympics section here.
Images: San Diego Olympians Compete in Rio 2016
NBC 7's Steven Luke is reporting from Rio during the 2016 Olympic Summer Games; follow him on Twitter and Facebook for exciting updates from Brazil over the next few weeks.