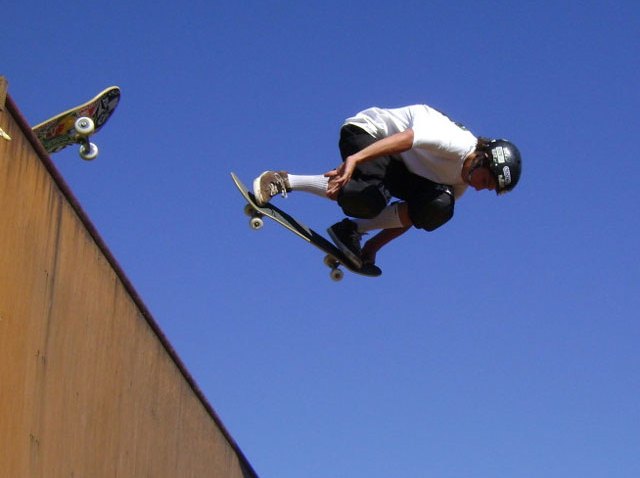 Top skateboard pros, a handful of local punk rock bands and a thousand-or-so guests attended the 2009 Rumble in Ramona this weekend.
Held for the second year in an industrial area near the center of town, there were also cars, bikes, pinup girls and of course a vertical skate ramp for entertainment.
As @grimygoods described on Twitter, the event is known for its "vert, creeps, customs, bands, brews, and burnouts."
Among those who skated were Dave Allen, Peter Hewitt, Darren Navarette, Al Partanen, Sam Hitz, Alphonso Rawls, Lincoln Ueda, Max Schaff, Childress, Salba, Rune Glifberg, Lance Mountain, Jeff Grosso, T-mag, Hosoi, Andy Scott and many more.
In the evening the event moved to the restored Main Stage Theater where the music continued until late.
Huge thanks to sponsors Vans, Creature, Independent, Iron Fist, Spitfire, Thrasher Magazine and all who participated!