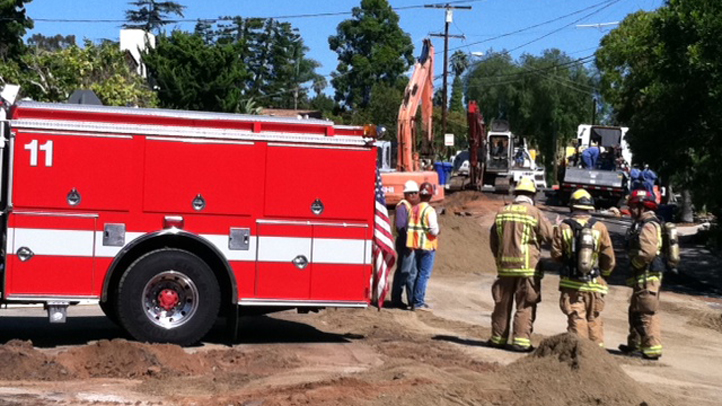 A natural gas leak in a La Mesa neighborhood prompted a small-scale evacuation Friday afternoon, according to Heartland Fire & Rescue.
The incident occurred in the 8500 block of Alpine Ave where the line was reported broken just before 1 p.m. said Sonny Saghera, Public Information Officer.
Crews were on the scene in five minutes and after an initial investigation determined a construction team misjudged the number of lines in the area based on their marked plans and ended up breaking the one, Saghera said.
Several residents were evacuated from their homes and remained outside of the residences for nearly an hour, Saghera added.
Within 15 minutes San Diego Gas and Electric officials were on the scene and were able to clamp the severed line.