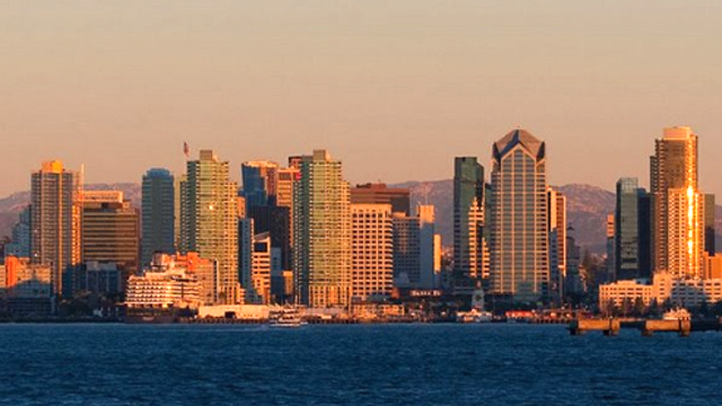 Downtown will be a bit louder Sunday, but it's all going to equal up to a bit more quiet for city residents if all goes planned during the "Quiet Zone" test.
The zone is meant to cut down on the noise brought on by railroad horns that go off during the day and night in order to benefit not only residents, but hotels in the downtown area.
The program's aim is to exempt the section of track between Laurel Street and Fifth from certain federal requirements.
As it stands, railroad engineers are required by the Federal Railroad Administration regulations to use their horns each time they enter and leave a rail crossing area. It's done as a way of making sure to announce their arrival to oncoming traffic and pedestrians.
Though it's safely based, the act seems to bother people, but if they can withstand the extra 16 horns to blow Sunday, the end result might be in their favor.
"Once people started to build condos and apartments downtown it became obvious that the noise wasn't conducive to a residential way of life," said Michelle Ganon, of the Centre City Development Corporation, the group behind the project. "It's not going to get rid of all the noise, but it's going to get rid of some of it...it's like a 'Less Noise Zone'.'"
Another key factor of the project is that the zone would help downtown hotels and tourist locations maintain a quiet ambiance, all the while still benefiting the city's important railroad and economic interests, according to Canon.
It's "less noise" because, while the new program will bring in new vehicular and pedestrian gates (expected in 2012), railroad workers will still sound their horns if they anticipate any hazards or safety concerns at any time along the planned 2-mile stretch.
Kicking at 6:00 a.m., Sunday's test will last until 1:00 p.m. as officials ensure that newly installed equipment functions properly, said Gannon.
The Quiet Zone will include 13 public right-of-way railroad crossings, from Park Boulevard at Harbor Drive north to Fifth and First avenues, Front Street, Market Street, Kettner Boulevard and G streets, Broadway, Ash, Beech, Cedar, Grape, Hawthorn, and Laurel streets are included in the San Diego Quiet Zone.
Flaggers will also be present at the four intersections being tested (Laurel, Palm, Sassafras and Washington streets) and at other areas along the rail corridor as an additional safety precaution, according to a media release.
Even with the extra noise during the test, some are hopeful about the project will turn out to be a success, including Gary Bosse, Centre City Development Corporation Assistant Vice President - Public Works.

"We are glad to be making progress on this important project," said Bosse. "Yet [we] remain sensitive to the possible inconvenience. We will complete the testing as quickly as possible, knowing that noise now is in the name of a quieter tomorrow."
Sunday is the first of seven tests and the project is scheduled to finish in spring of 2012 when city officials go to the FRA to get approval and authorization of the equipment.
For more information about the Quite Zone project, visit the program's website.