Investigators have identified one of the victims in a series of deadly attacks targeting homeless men as they sleep.
Two men were killed and one was seriously injured in random attacks that took place over 25 hours.
Angelo De Nardo, 53, was killed and then set on fire in the Bay Park area according to the San Diego Police Department (SDPD).
De Nardo was found dead Sunday morning on Morena Boulevard, north of downtown San Diego. His body was discovered between northbound Interstate 5 and the train tracks that run parallel to the interstate, police said.
De Nardo had family in Pennsylvania, police said. Friends told NBC 7 they knew the victim as "Lorenzo."
Police say there appears to be no clear motive.
Investigators are looking for a "person of interest," a man who bought a gas can, a gallon of fuel and a lighter at a gas station near the location where De Nardo was found, according to police officials.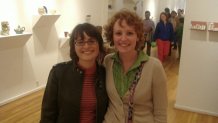 On Monday morning, the death of a second man on Bacon Street in Ocean Beach is believed to be connected to De Nardo's death. SDPD officers said the unidentified victim suffered blunt force trauma to his upper body.
An hour earlier, just a few miles away near Greenwood and Kurtz streets in the Midway area of San Diego, a third victim received life-threatening injuries and was hospitalized, police said.
Investigators are circulating flyers in the areas where all three victims were found.
Hector Roman said the Bay Park victim would come by his store to buy a sandwich, soup and two Snickers candy bars.
"I think it's tragic. He's a really humble guy. He never bugged anyone," Roman said.