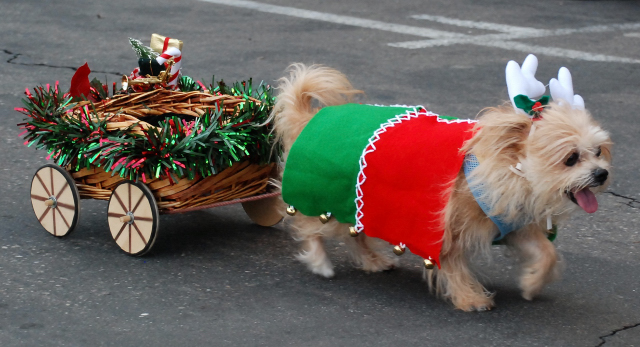 Whoever said dressing up your pet was pointless didn't hear about this event.
Pet owners and their playmates will be taking to the streets of downtown San Diego on Sunday for the 4th annual Gaslamp Holiday Pet Parade.
Kicking off at 3 p.m. at the corner of Hilton and 4th, the parade will feature animals off all kinds -- so this won't be a strictly dog and cat affair.
Organizers said that of the 200 to 300 animals they have had each year in the past, the parade has seen everything from potbellied pigs to bearded dragons.
Along with the parade, the day includes a pet expo from 1 p.m. 5, prizes and a contest for categories such as best costume, best duo and a talent show.
The Gaslamp Holiday Pet Parade runs from 1 to 5 p.m. and those who'd like to enter the contest with their pet can download an application
online
.
Got a photo of your pet in a holiday costume? Share it with us on Facebook.