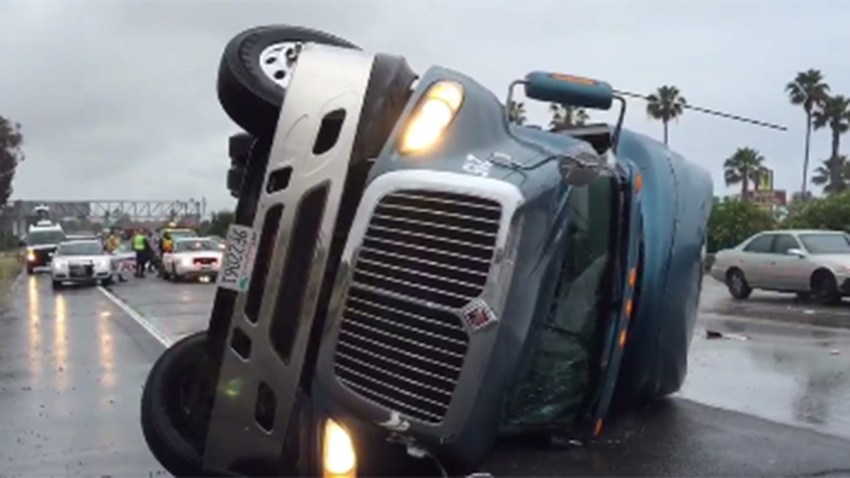 California Highway Patrol officers have issued a Sig Alert for northbound Interstate 5 south of Harbor Drive.
A big rig jackknifed at 7:35 a.m., blocking two lanes according to the CHP.
Jorge Martinez suffered cuts to his hands and face when his tractor trailer flipped onto its side Friday.
"That was pretty scary," Martinez said.
An unidentified driver made an unsafe lane change in front of Martinez, causing him to hit his brakes, CHP Oceanside officer Steve Koenig told NBC 7.
Martinez steered away from the vehicle but the big rig jackknifed and turned over.
"I just tried to stop but my truck started moving," he said. "I could not control it anymore."
Witnesses corroborated the story, Koenig added.
Crews will tow the truck off I-5 and clear away a minor fluid, diesel and oil leak.