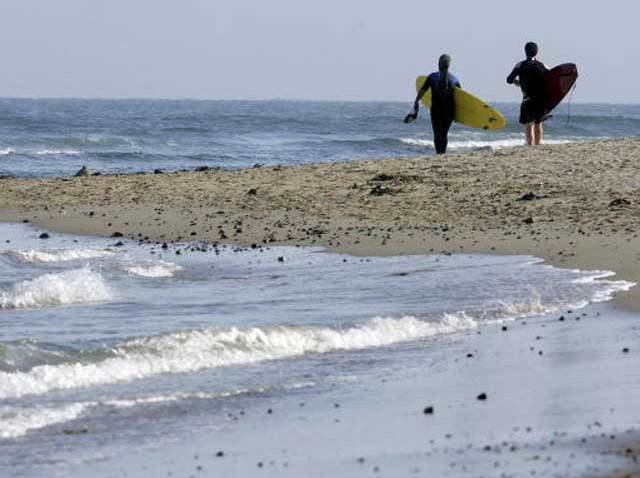 A 30-year-old Orange County surfer who was in critical condition Monday after he and several other surfers were struck by a large wave at Mavericks is expected to recover, according to hospital officials.
A Stanford Hospital spokesman on Tuesday upgraded 30-year-old Jacob Trette to fair condition three days after he nearly drowned.

The San Francisco Chronicle reported Monday that Trette was in a medically induced coma at Stanford Medical Center. He was riding waves Saturday in the area north of Half Moon Bay.
Trette was rescued by an Australian firefighter, Russell Ord, who was on a jet ski taking photographs.

"The waves that day were not big by any stretch of the imagination, but then this set (of waves) came out of nowhere," Eric W. Nelson, a surf documentary filmmaker who was shooting Mavericks, told the Chronicle. "This set caught everyone off guard."

ESPN.com has a series of photos that show the large waves.
A photographer on a personal watercraft pulled Trette from the water. The Associated Press reported that he was face-down before he was rescued and was air-lifted out of the area by an emergency helicopter.