Nearly five months ago, Mission Beach business owner Mike Soltan ran to his Greek restaurant fearing the worst: a column of thick, heavy smoke was billowing above his business as police sirens blazed loudly.
A fire had erupted at the two-story building on Ventura Place and Strandway near the Mission Beach boardwalk, across the street from Belmont Park, that housed Soltan's restaurant, Kojack's. The top story of the building housed apartment units; the fire had originated in one of those homes.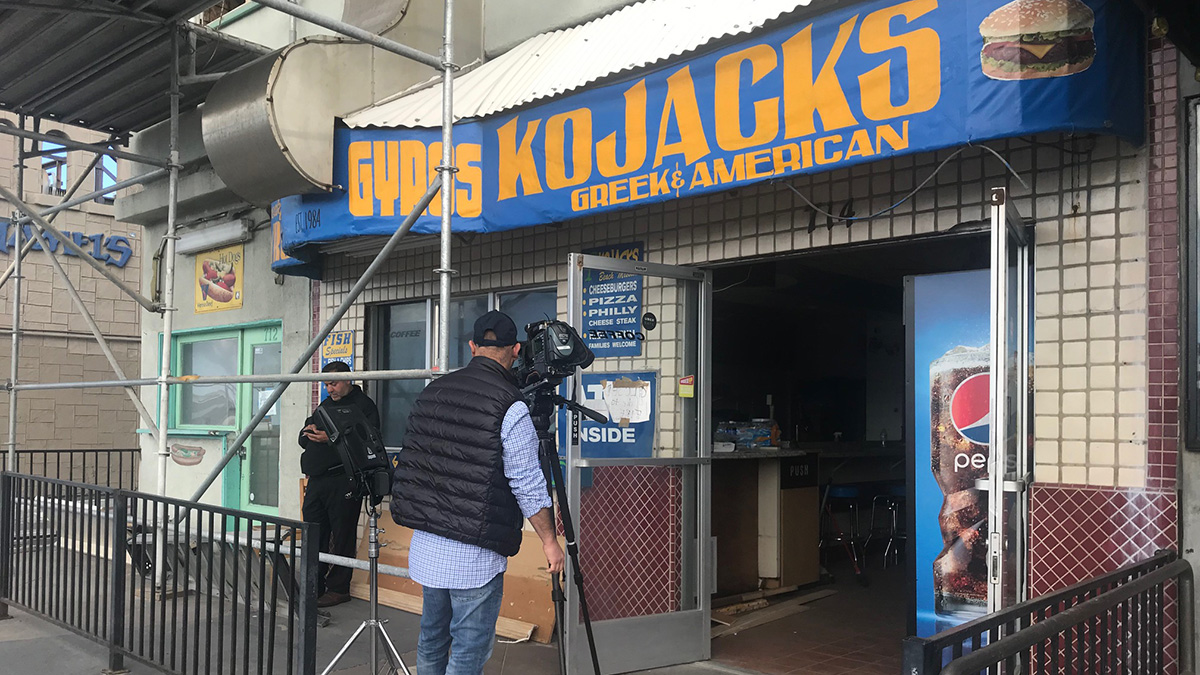 Soltan's brother, who lives in one of those apartment units, was among several people evacuated from the commercial and residential building as the relentless flames tore through it. His brother survived but his neighbor, Aaron Porter, 36, died from injuries suffered in the fire.
The building is also home to a Dreyer's Ice Cream shop – also owned by Soltan – located on the first level near Kojack's. Sandbar Sports Bar & Grill is right next door. As of early March, the businesses and apartments are still under construction and ongoing repairs.
It's been a tough time for Soltan.
"Since we've been here for over 30 years it's really devastating on us for closing that long," Soltan told NBC 7. "It's been really difficult."
The damage to Soltan's businesses has set him back substantially as he works to reopen in time for the annual spring break crowd.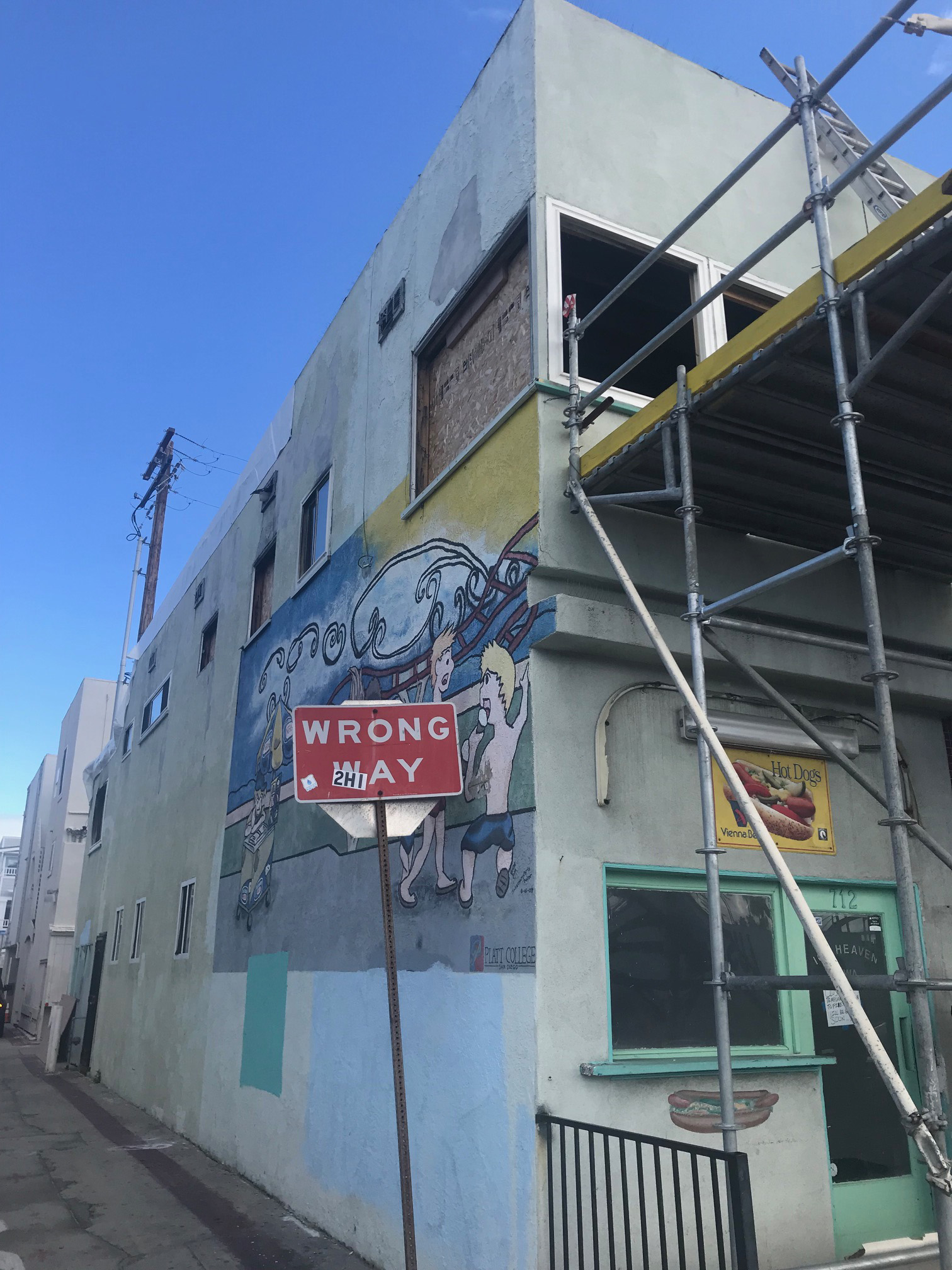 "We're trying so hard to get back by spring break because for everyone, their destination is Mission Beach, so they gotta come see us," said Soltan. "It's sad, this year that we may not make it to spring break."
The longtime business owner is now dealing with costly repairs, and mounting family bills.
"My three kids cost me so much money in tuition; that was the hardest part for me in October," he added.
Soltan opened his Mission Beach eatery in the 1980s. Back then, he said the community was unfamiliar with Greek cuisine, include the ever-popular gyro. Back then, the sandwich cost $2.65 at the beachside restaurant. Today, that item costs $8 or $12 if you add fries and a drink.
Despite the struggles the small business owner is now facing, Soltan still the same motivation that pushed him to open his restaurant more than 30 years ago is still with him. He told NBC 7 he is determined to surpass this setback.
"I started with nothing; I never took a day off," Soltan recalled. "So this is the first vacation – it's called a forced vacation for me -- since October 2018."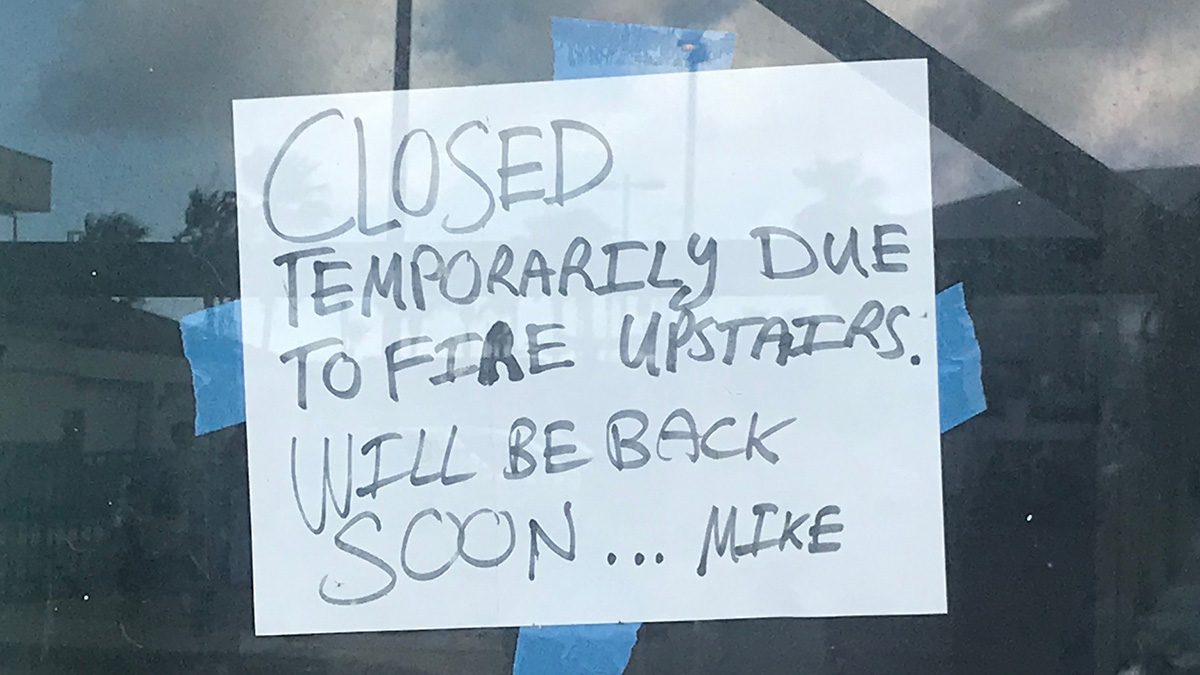 Soltan keeps his spirits up by going to his business every day to check on the progress.
"It's been sad when you meet people and learn that they care about us," he said, referring to his customers. "I want to tell them, 'If you would come once a month – or once a week, make it double this time, to get our business going.' We love them."
Mission Beach residents like Marshall Benskoi said he's pulling for Kojack's, hoping Soltan can open soon.
"It's really upsetting, these small businesses do what they can to get by and I think it's really important the community comes together and supports them all – like these, that – have been there for years and years and years," said Benskoi.
Soltan would like to open by the end of this month. NBC 7 will follow his story and publish an update when we learn of the date. Sandbar expects to reopen by the end of this month, too.
Editor's note: A previous version of this story incorrectly spelled Soltan's name. It has been corrected and we regret the error.