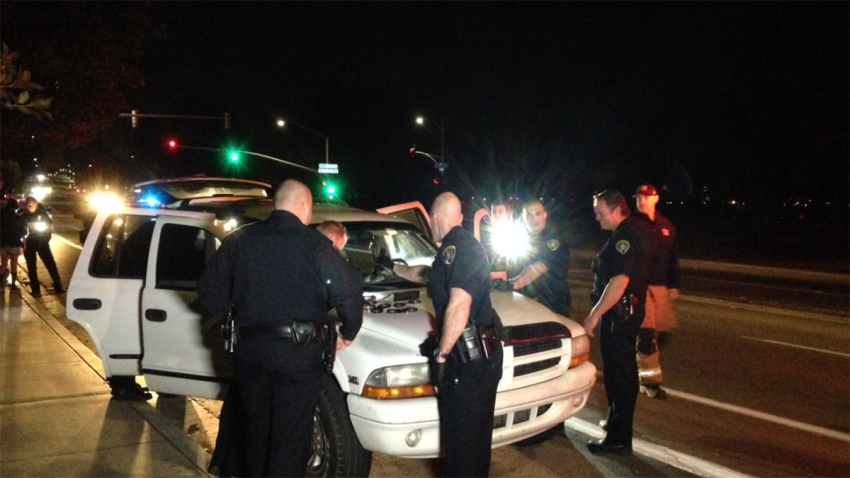 San Diego police responded to what they call a 'high risk' traffic stop in the 900 block of Mission Bay Drive.
A pedestrian walked by a car parked near the Bahia Hotel around 5 p.m. Sunday and saw the driver asleep with a handgun in his lap according to police.
When police responded the man appeared to be incoherent and heavily medicated. After he was taken to the hospital they found at least one more gun in his car. Officers are checking to see if the guns are legal.
A woman was also in the car. She was questioned and released.
The man did not resist and there was no use of force.