A seasoned skydiver who died after a midair collision near San Diego was the brother-in-law of NASCAR champion driver Jimmie Johnson, a team spokesperson confirmed Monday.
Jordan Janway, 27, of San Diego, is being remembered by friends and fellow jumpers as an easygoing guy who was friends with anyone he met.
Janway was also the brother of Chandra Janway Johnson, Jimmie Johnson's wife.
"The Johnsons are saddened by the tragic passing of Chandra's brother, Jordan Janway, 27," a statement on the NASCAR driver's website read Monday.
"Jordan was an incredible son, brother, uncle and friend and will be dearly missed. Please keep the Janway family in your thoughts and prayers. The family asks for privacy at this time."
Janway was reported missing around 4:30 p.m. Sunday at the John Nichol's Field, a small gliderport on Otay Lakes Road in the Jamul area of San Diego.
By 5:15 p.m., a sheriff's helicopter found Janway dead, the victim of a midair collision and a free fall without a chute.
Skydive San Diego operates out of that field. The company's owner Buzz Fink said Janway was training other skydiving employees.
Fink told reporters that the victim was practicing a maneuver called tracking when he collided with his jump partner. At this point, Fink believes Janway may have been knocked unconscious and unable to open his parachute.
The other jumper involved in the midair collision was not injured and was able to safely land in the drop zone.
Three skydivers jumped out of the plane prior to Janway's jump. All jumps occurred at 13,000 feet, according to Fink.
The physical collision between Janway and another skydiver happened between 10,000 and 6,000 feet.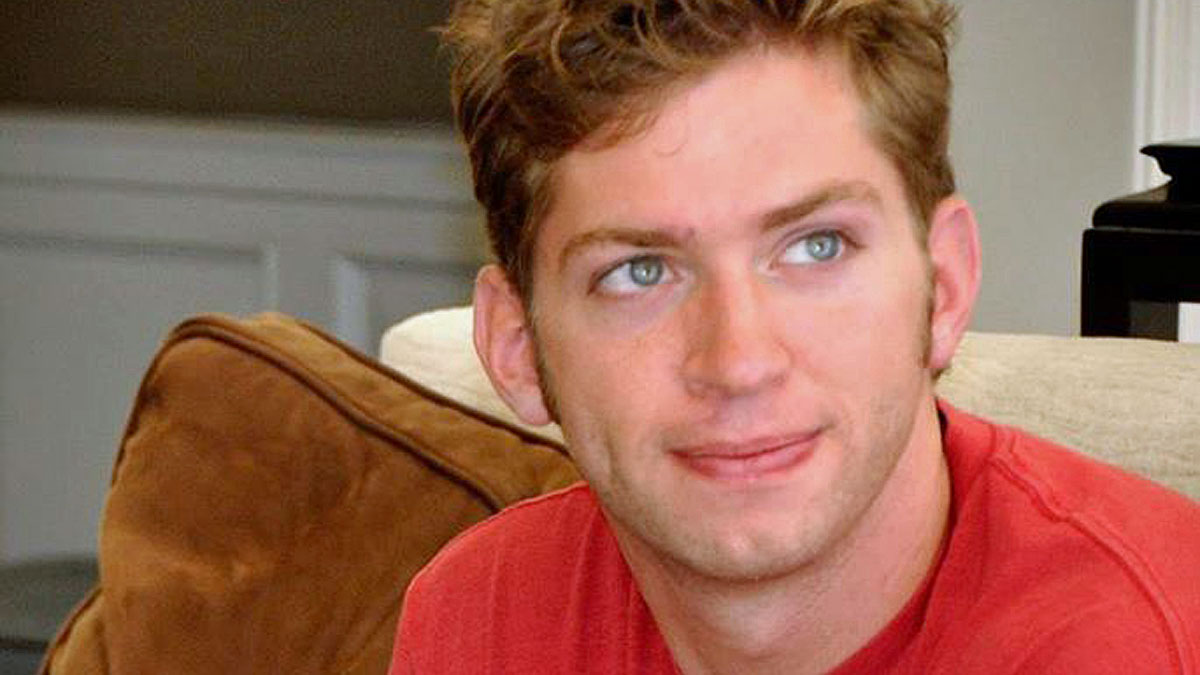 Fink said there is a chip at the top of the parachute bag that will automatically deploy the chute if the jumper is falling too fast.
However, he said Janway's chip was undergoing maintenance and not in his parachute Sunday.
Because he had more than 1,000 jumps under his belt, Janway was not required to jump with the chip and chose to skydive without it, Fink said.
"We do well over 100,000 jumps a year, and we pride ourselves on our safety and everything we do as far as our equipment, our airplanes," Fink said. "However, it is skydiving and things can happen and generally you do everything we can to prevent it."
"I liken it to driving down the road. You have a safety belt, an air bag. The bottom line is, you're still at a risk if someone crosses that line and hits your car," he said.
San Diego County sheriff's deputies are investigating the incident.
The FAA was called immediately after the collision, according to Fink. Skydive San Diego will also review its safety protocol, he said.
Granite Hills High School alum Jimmie Johnson has won 5 straight NASCAR Sprint Cup Championships.
He and his wife Chandra have visited San Diego as part of their work with the Jimmie Johnson Foundation.