Two people are in custody in connection with a fight on a Southern California freeway that was caught on video, according to the California Highway Patrol.
The fight occurred along Interstate 5 in Los Angeles near 7th Street and was captured in a video by a passing driver.
Three men are seen arguing with another motorist before the physical confrontation.
The video was captured June 12 and prompted a CHP investigation.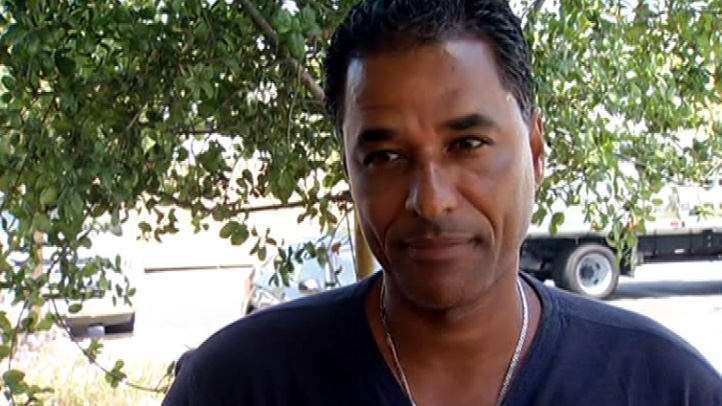 The driver who suffered a concussion in the incident told NBCLA that in hindsight, he probably should have called police instead of fighting with three men who had stopped their car in front of his vehicle.
"In 20/20 hindsight, I probably should have called the police," said Jerry Patterson, who told NBC4 he suffered a concussion. "I'm just not that kind of person. I didn't think in my wildest dreams it would escalate to where it went to. ... It was just a fight. You win some, you lose some. ... I don't remember much of that."
Patterson, a mortgage consultant, said he was driving on the 710 Freeway when he "accidentally" cut off the other driver.
See Patteron's interview here.
David Mendez, 21, and Edras Ramirez, 27, both of Los Angeles, were jailed on suspicion of assault. They remain jailed Thursday.
The video captured images of the assailants, their vehicle and the car's license plate.