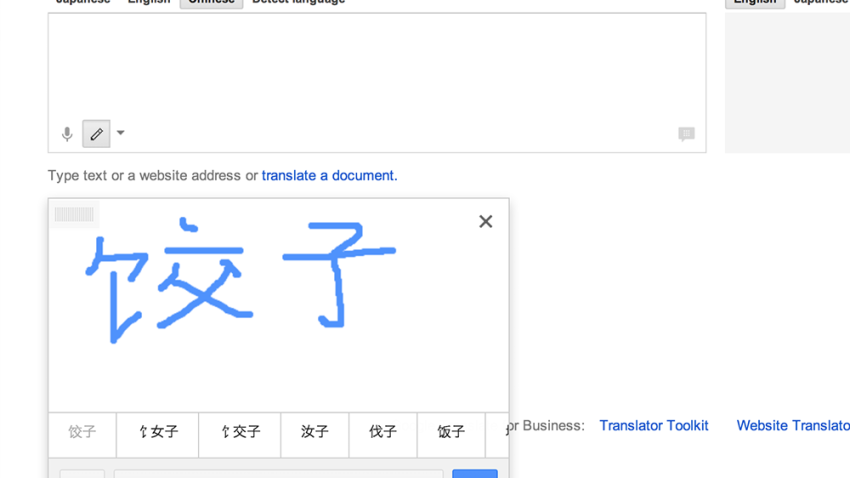 If Google users are ever in China, they may need to draw a few Chinese characters to get a direct translation on their computers. While the feature has been on Android for a year, it's now finally available for the desktop on the Google Translate homepage.
The new feature is considered a necessity in countries or regions where the Latin alphabet isn't used, such as China or Japan, according to Xiangye Xiao, a Google product Manager on the official Google Translate blog. From the post:
Handwriting input lets you translate a written expression, even if you don't know how to type the characters. For example, suppose you see the Chinese expression "饺子" and want to know its meaning in English, but have no idea how to type these characters. Using the new handwriting input tool, you can simply draw these characters on your screen and instantly see the translation.
The page supports the handwriting in 45 languages. Handwriting and other Google input tools will be available on Gmail, Drive, Chrome and Android. Although it's probably more handy on Android, it's necessary that Google makes the service available across all its products or it loses the message of its latest move,
Google Accounts
, which gives users one password for all its services.