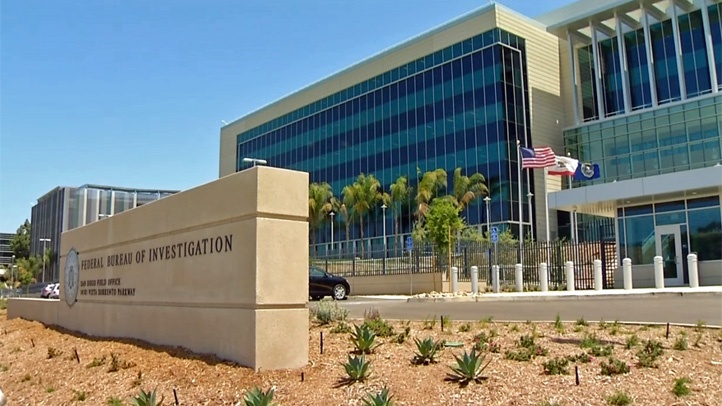 The Federal Bureau of Investigation opened its new San Diego headquarters Tuesday.
The building, located at 10385 Vista Sorrento Parkway, sits right off Interstate 805 in Sorrento Valley. Most of the FBI's San Diego operations are now under one roof.
"This state-of-the art facility allows many of our employees to come together and be co-located to focus on the important investigative work that we do," said Special Agent in Charge Daphne Hearn.
Besides a gym and courtyard, the building features meeting space large enough to accommodate all of the agency's employees. It's also the only FBI office in the country where the regional computer forensics lab (RCFL) is located inside the FBI building itself, Hearn said.
"When you walk through it, you're just proud to work here," she said.
The FBI's old headquarters were located on Aero Drive in Kearny Mesa.


View 10385 Vista Sorrento Pkwy in a larger map