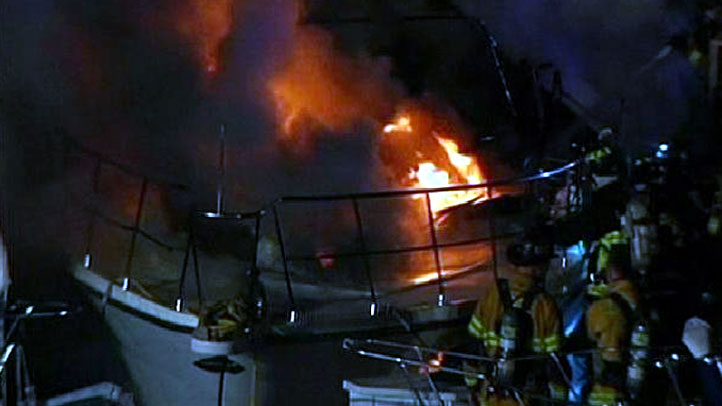 Harry Williams loved his boat so much he chose to live on it.
"It was a good boat,"Williams said about "Ocean Venture."
On Thursday night, the $350,000 Bayliner went up in flames while docked at Loews Coronado Bay Resort.
Williams was in bed when he and his wife smelled smoke. Williams couldn't find the source so he shut off all the power to the boat.
Things quickly got worse.
"Seemed that the smoke was billowing out of the bathroom and half state room," Williams said.
Williams, his wife, and 17-year-old son grabbed their dog and got off the boat.
"Just grabbed as much stuff as we could and it just went up in flames," Williams said.
Ocean Venture eventually sank as firefighters put out the fire.
One other boat was seriously damaged but no one was hurt.
The cause of the fire is still being investigated.