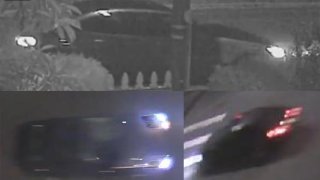 Crime Stoppers is offering a reward for information leading to an arrest of a hit-and-run driver who killed a pedestrian Friday morning in the Chollas Creek area of San Diego.
The crash occurred in the 5300 block of Chollas Parkway at 1 a.m., according to Officer Robert Heims of the San Diego Police Department.
The victim, Jay Jackson, 48, was standing next to a parked vehicle along Chollas Parkway when a vehicle was traveling southbound on the wrong side of the street and struck him. The vehicle fled the scene and was last seen southbound on 54th street. Jackson died from injuries sustained from the collision, SDPD said.
The vehicle is described as a four-door sedan, possibly lowered, with LED-type headlights. The right front fender may be a lighter color than the rest of the vehicle. Parts found at the scene indicate the vehicle may be a Toyota or Lexus. Police say there may also be damage to the left front headlight area of the vehicle.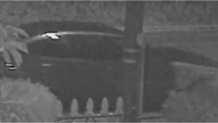 San Diego County Crime Stoppers is offering up to a $1,000 reward to anyone with information that leads to an arrest.
Anyone with information on the identity or location of the suspect and/or the suspect's vehicle can call SDPD's Traffic Division at (858) 495-7823 or the Crime Stoppers anonymous tip line at (888) 580-8477. You can also visit the Crime Stoppers website for information on how to send a web or mobile app tip.
The San Diego Police Traffic Division is investigating the crash.