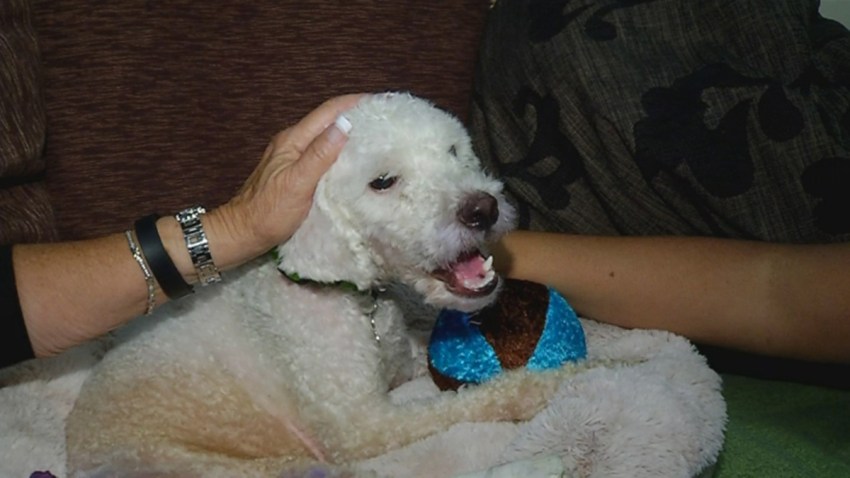 A dog that witnesses said was run over by a police vehicle in Tijuana was rescued and taken to San Diego on Friday for treatment.
The 2-year-old Bichon pup named Kiwi is undergoing medical treatment and should make a full recovery, thanks to the local rescue group Bichon Furkids.
Witnesses said Kiwi was left to die on the side of a road in Tijuana for three days. A woman who works as an independent dog rescuer stopped to tend to Kiwi and rushed him to a veterinarian in Mexico.
But since Kiwi needs ongoing treatment, therapy and blood transfusions because he's anemic, Bichon Furkids intervened.
Headed by San Diego resident Marti Colwell, the group crossed the border to bring Kiwi to San Diego.
"We worked together – rescue groups do this all the time – but we crossed the border in order to provide the kind of love and care and medical care that he needs so that he can make a full recovery," she said.
Colwell expects Kiwi to be good as new in three to four months.
"He's about 2 years old, so he has a long life ahead of him," she said.