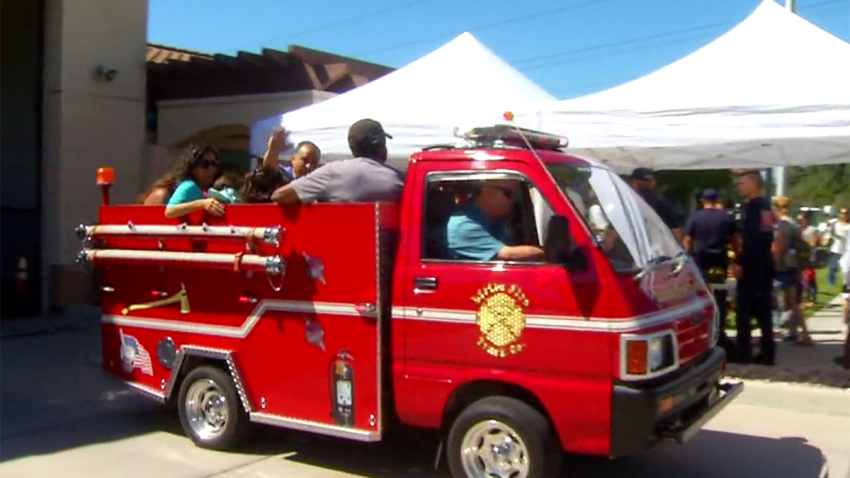 Chula Vista Fire Department (CVFD) held its annual open house Saturday just before National Fire Prevention Week kicks off for 2016.
The station, located in the Rancho del Rey neighborhood, themed this year's campaign "Don't Wait Check the Date! Replace Smoke Alarms Every 10 Years."
"The theme of this year's Fire Prevention Week is 'Don't Wait'. You want to check and make sure that your smoke alarms have batteries," Fire Marshall Justin Gipson, with the Chula Vista Fire Department, told NBC 7. "You definitely don't want to have to wait until they need to be used."
The event included live fire department demonstrations, a special "house" where kids could learn about fire safety, blood pressure checks by A.M.R Ambulance Service and fire safety puppet shows.
"We're a community organization. Our fire departments are located throughout the community so we are just as part of the community as any place that's out there in terms of a business. We're here to serve the citizens. We're here to help educate them as well and that's why we do have that theme this year."
Each year the CVFD responds to more than 15,000 calls ranging from live fires to medical aid.