The second full day of Comic Con gets underway Friday. Mixed in with the Stormtroopers and Wookies, the San Diego Convention Center will be host to yet another long list of moviemakers and celebrities.

Some of the scheduled celebrity appearances include Nicolas Cage, Liv Tyler, Guillermo del Toro, Will Ferrell, Mark Wahlberg, Eva Mendes and Seth Rogen.
Along with all of the over-stimulation of the exhibit floor, fans enjoyed seeing some of Hollywood's elite Thursday including Angelina Jolie, Bruce Willis, Sylvester Stallone, Helen Mirren, Tina Fey and Oscar-winner Jeff Bridges.
For San Diegans not carrying a pass to get inside the convention, the event spilled on to the streets of downtown with heroes and villains riding the trolleys, the busses or picking up a cup of coffee on the shop at the corner.
Kent Georgi dressed as a Shadow Trooper for his first day of the Con. He said there's an adrenaline rush to putting on the costume. "It's like being a celebrity everybody wants to take a picture with you," he said.
Stormtrooper-for-the-day Linda Crispien gets a little rush of authority.
"People actually get out of your way when you're in armor," said Crispien who tries not to speak when she's in costume because she doesn't want to give away her true identity.
For Star Wars fans, there'll be a trivia game, a discussion on collectibles and an inside look at how an episode of Star Wars: The Clone Wars from script to screen.
Other highlights Friday: the cast of the CBS show "Big Bang Theory" returns, comics legend Stan Lee will discuss new projects, the cast of HBO's "True Blood" will appear, the creators of "Yo Gabba Gabba" make their first Comic-Con appearance and a designer will lead an hour-long "how-to" session on making a costume bra top for those interested in dressing up next year.
Follow @nbcsandiego on Twitter for updates on video and images from inside the convention all weekend.
If you're attending, send us an image of your favorite sights from the event by emailing them to isee@nbcsandiego.com.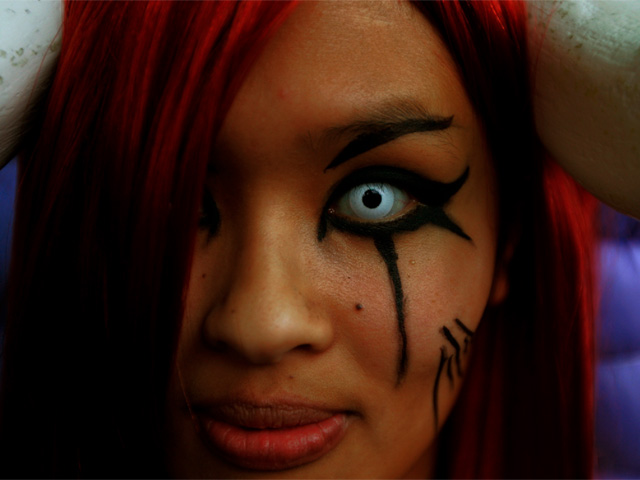 Check out all of our Comic-Con 2010 coverage including video, images and articles.