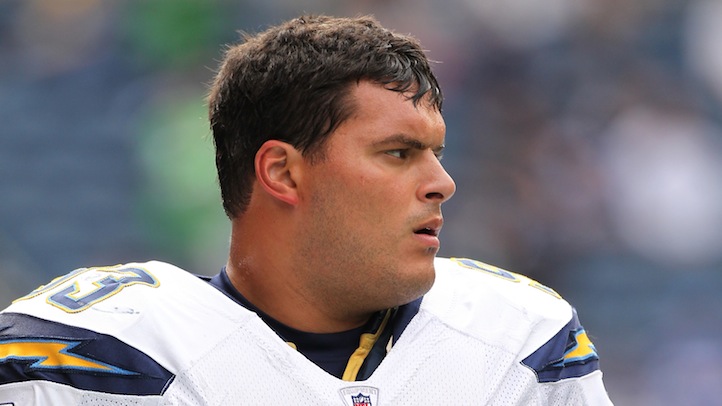 The San Diego Chargers couldn't afford to wait any longer.
The team placed defensive end Luis Castillo on injured reserve Wednesday and signed inside linebacker Nate Triplett to a two-year contract.
Castillo broke his left leg in the Sept. 11 season opener and remained on the 53-man roster.
"We were hoping he'd be ready to play in the last four or five games," coach Norv Turner said. "He hasn't been able to practice. Once you get healthy enough to practice, it's always two or three more weeks before you can play. We really just ran out of time."
Triplett spent seven weeks on the Chargers' practice squad in 2010. Triplett signed with Indianapolis last December and played in the Colts' final five games on special teams. He also appeared in Indianapolis' two playoff games. Triplett played in three games this season for Indianapolis.
The Chargers also signed defensive end Damik Scafe to the practice squad. Quarterback Drew Willy, in the rookie's latest shuffle between the practice squad and free agency, was released.
Linebacker Donald Butler (foot) and safety Darrell Stuckey (groin) were the only Chargers players not to practice Wednesday in a light, non-helmet workout. Everyone else practiced in full.
Turner said Butler, given a game ball in Monday's win over the Jaguars, is coming off his best game as Charger, and he's "hopeful" he can return.
Copyright AP - Associated Press