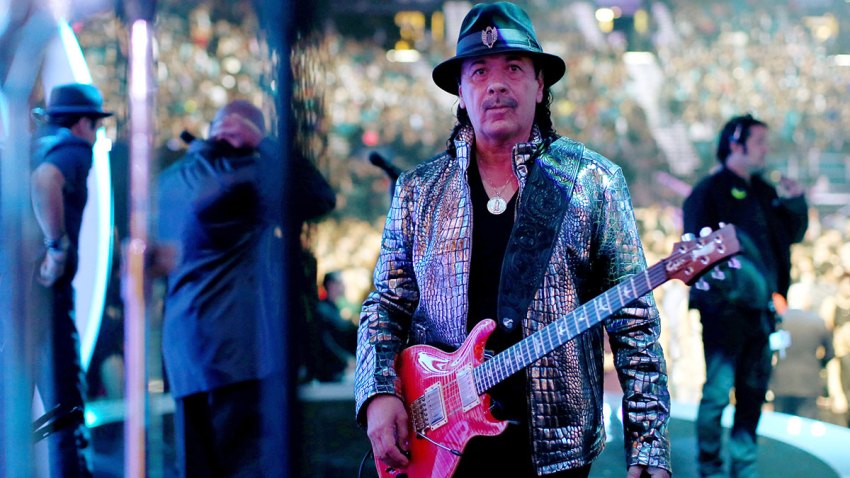 The musical icon Carlos Santana is giving a formerly homeless man a new shot at an old dream.
Santana, who lived in Tijuana while growing up, has recorded a new album with original members of his band including Marcus Malone, a percussionist who was living on the streets of Oakland until the two were reunited by KRON reporter Stanley Roberts by chance.
Roberts was filming a story about illegal trash dumping in Oakland in December 2013 for his "People Behaving Badly" segment when he encountered Malone among the ruins, stopping to talk to him. He soon learned (and later verified) that Malone was an original member of the Santana Blues Band.
After Roberts' report aired, Santana took to the streets of East Oakland to try to locate Malone. After a few failed attempts, his manager contacted Roberts via Facebook. Video of Santana and Malone subsequently reuniting thanks to Roberts went viral.
Santana soon told CNN that he had written a song called "Magnificent Malone" for Malone to record with him, but Malone told Roberts in August 2014 that it hadn't yet happened, he was still on hard times and he had a "new distance" between him and Santana.
"I'm keeping the faith that whatever has created this new distance between us, too shall pass," Malone wrote. "I know that he's a champion of righteousness and a highly spiritual man and a supporter of many humanitarian causes. So to entertain that this was a publicity stunt is unfathomable."
Luckily, it wasn't.
"It sounds great," Santana told Billboard of the new album, which completed recording this year. "There's so much energy. The songs are so vibrant and I'm really, really grateful. It's just been a great joy all the way around and we can't wait for people to hear it."
Other band members on the project include Greg Rolie and Neal Schon, who both went on to form Journey.
Santana said that the album, which will be released under the name Santana IV, is scheduled to be mixed next month. He hasn't announced a release date, but he told the publication that he will tour with the group in 2016.