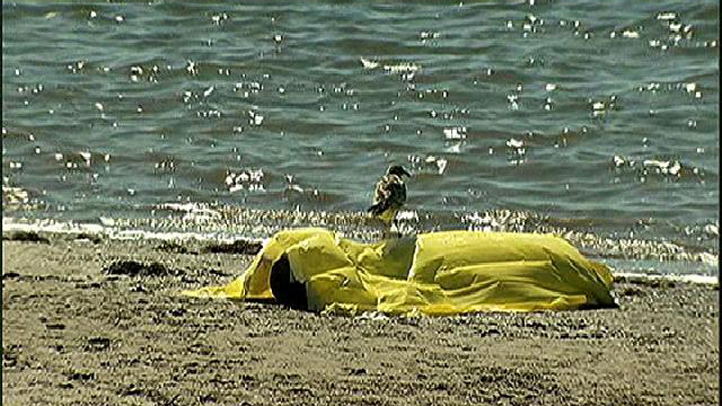 San Diego Lifeguard officials reported that a body was found in Mission Bay, Saturday afternoon.
Initially the incident was reported as a drowning near the Mission Bay Visitors center located at 2888 East Mission Bay drive, officials said.
A Fishermen noticed something unusual floating in the water just before noon today on the east side of Mission Bay.
He wasn't sure what he was looking at when the body first appeared a few meters from shore.
"I looked around and what did I see…I see looked like somebody you know, yah, but I got to the water I see the hand and the leg under water, and I come call the police," said Denny Duong
When the fisherman went looking for help he said he found tow truck driver Angel Arenas who helped
"I didn't understand what was going on until I got on the phone and I was in my truck still and basically they said, "Can I verify that there's a body inside the water?" And so that's when I, caught me by surprise so I parked my vehicle and I had to walked down here to that little island there, and uh, sure enough there was a body face down inside the water."
When lifeguards nearby pulled the unidentified man body to shore, he was found face down and unclothed.
"Lifeguards have not heard of any missing persons that we're relating this incident to," said Sgt. Rich Stropky, San Diego Lifeguard. "What did end up happening is we did have vessels and vehicles responding.
Once on the scene, officials found a deceased person face down in the water.
Authorities said Saturday that clothes, boots and motorcycle keys were found on the shore not far from where the body was recovered.
The San Diego Medical Examiner was on the scene shortly before 2 p.m. and along with the Police Department will investigate into the cause of death.
No information was given about the deceased person.