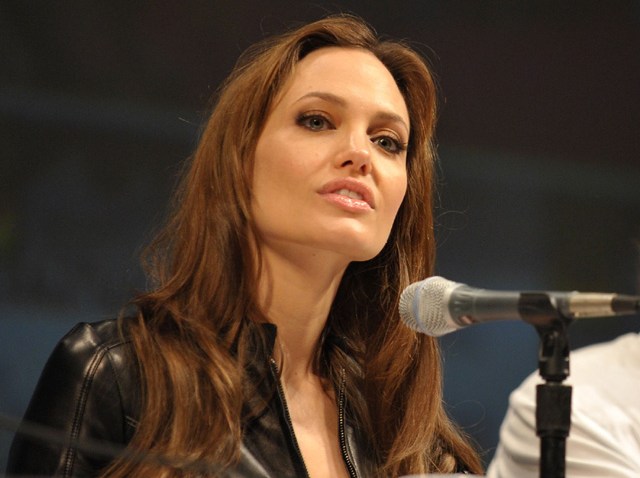 Angelina Jolie did her own stunts while filming the spy-thriller "Salt" and was injured in what she called one of the easiest stunts in the movie.
"I was bleeding and I have a little scar now," she told the audience packed into Hall H at San Diego's Comic-Con 2010 Thursday.
Jolie returned to the annual convention for the first time in more than 7 years when she joined co-star Liev Schrieber and director Phillip Noyce for the movie's panel.
The moviemakers never skipped a beat and neither does "Salt" which will be released in theaters Friday. There is hardly time to breathe between the action and Jolie is utterly convincing in this popcorn spy-thriller.
Jolie wanted to do every stunt in the film according to Noyce. That wasn't quite the same situation with Schrieber, who openly admitted he didn't perform every stunt.
When asked what factors he considers when deciding whether he'll do a stunt, Schreiber listed his back and his clothes as two considerations.
"Am I going to bump my head or face in any way is another thing I think about," he said to laughter in the audience.
Jolie said she decided to do the film because it was "one of the smarter scripts [she'd] read" and it wasn't another fantasy action film.
"It was the first time I got to do something based in reality," said Jolie.
"This film is very much about your own personal line and I think it's something we all have to come to terms with at some point in our life," she said.
Jolie and Schrieber were just two members of the Hollywood elite who made the trek to the convention of all things pop culture.
Other big-name celebrities who appeared Thursday included Jeff Bridges, Seth Rogen, Will Ferrell, Tina Fey and Sylvester Stallone. Even more celebrities spotted around town, including David Hasselhoff singing in an open-top bus, made up for a great day of celebrity sightings in San Diego Thursday.
Other celebs appearing Thursday were Bruce Wilis, Helen Mirren, Garrett Hedlund, Karl Urban and Danny Trejo.
However, the only sighting of Brad Pitt reported was the life-size cardboard cutout Tina Fey carried onstage for the Megamind panel with Will Ferrell and Jonah Hill.
For 41 years, comic fans from all over the world have visited San Diego to buy, sell and trade comics. What began as a one-room meeting has turned into a convention so large it is expanding outside the walls of the San Diego Convention Center this year.
All passes for the event have been sold out for months. Convention attendees spill out into the area businesses from stays at area hotels to parties at some of the hottest venues in the Gaslamp.
Follow @nbcsandiego on Twitter for updates on video and images from inside the convention all weekend.
If you're attending, send us an image of your favorite sights from the event by emailing them to isee@nbcsandiego.com.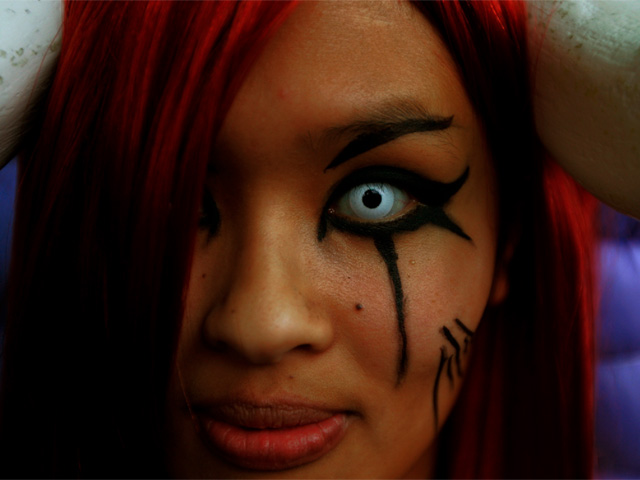 Check out all of our Comic-Con 2010 coverage including video, images and articles.