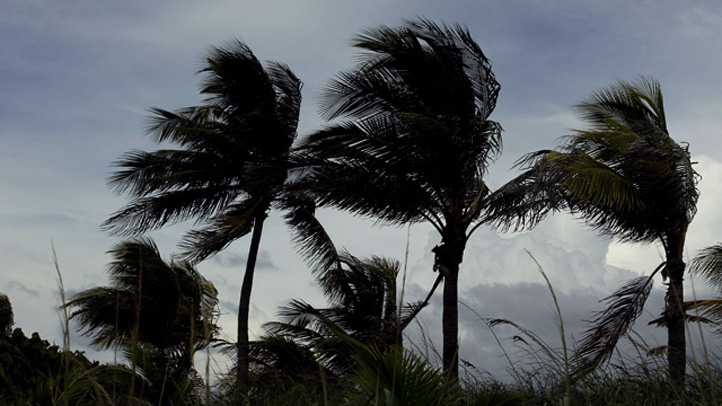 San Diegans started off their work week with a little rain, which soon gave way to strong winds in parts of the county.
"It's really moving you around. I don't know how the trucks are staying on the highway," said Ann Brough. "I won't drive in it, I was really quite nervous in parts because the gusts were so bad."
A high wind warning was in effect Monday for San Diego County's mountains and deserts.
"Winds in excess of 40 mph will be prominent, with gusts to 60 mph possible," said forecaster Jodi Kodesh. "This could cause downed trees and power lines and will make driving difficult."
Traveling along Interstate 8 through the mountains was discouraged, especially for high profile vehicles.
"You can feel it on the steering wheel, that it moves you to the side, so you have to be really alert," said truck driver Genaro Lujan. "It was really bad, it was strong. I think going up the hill it was 40 miles per hour."
Lujan said he had a full load, so he didn't have too much of a problem.
"The people who have problems are the people running empty," he said.
The winds will continue into Monday evening but will diminish overnight, the National Weather Service (NWS) reported.
"Sunny weather moves in Tuesday and Wednesday, with temperatures warming up several degrees," said Kodesh. "Thursday and Friday, we'll retain the sunshine, but cool down a little bit, as a storm system passes well to the north of us."
If the gloomy start to the week has you down, make your outdoor plans now. This weekend looks mostly sunny.