A San Diego police officer who jumped in to rescue deputies from a violent gun battle with a suspect at a Lakeside apartment complex was hailed as a hero by sheriff's department officials.
The nine-year San Diego police veteran, who is also a trained SWAT officer, was reporting to work around 12:15 p.m. Tuesday when he heard a radio call reporting a shooting involving deputies.
The unidentified officer immediately stopped near the Maplewood Apartments and offered help to deputies redirecting traffic when he heard a shot coming from the apartments.
"He donned on his tactical vest and he ran right into it," said San Diego County sheriff's department spokesperson Jan Caldwell.
Watch Video: Raw video of shooting
Commander Tim Curran credited the SWAT officer with pulling injured deputies Detective Ali Perez and Sgt. Craig Johnson out of the line of fire.
Perez and Johnson underwent surgery for wounds to the stomach and arm respectively. Both were still in the intensive care unit at Sharp Memorial Hospital Wednesday.
Officials said suspect Dan Witczak fired a high-powered gun at the deputies during a gun battle that lasted 15 minutes.
The shooting continued even after the deputies fell to the ground according to Curran.
"The suspect continued to fire. Our deputies returned fire. It was a long gun battle. That is an extensive time," he said.
Both deputies were wearing their tactical vests which can be credited with helping them survive but it was what the SWAT officer did in the minutes after the deputies were pulled to safety that "probably saved lives" according to Caldwell.
The officer carries a trauma kit on his tactical vest and immediately created a tourniquet and applied pressure to the wounds suffered by one of the deputies the department spokesperson said.
"I can't express into words how grateful we are for what he did," Caldwell said. "Words fail me."
"Hero is a term that's overused," she said, adding "what this man did from the San Diego police department is true heroism."
Perez and Johnson had gone to Witczak's apartment to question him in a child abuse investigation officials said.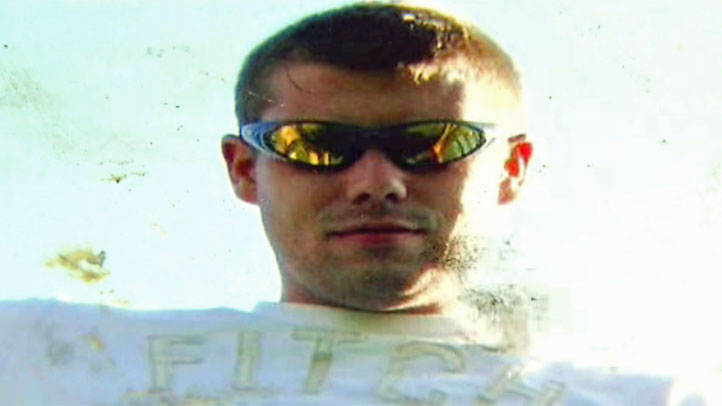 Witczak's girlfriend told NBC 7 San Diego she found pornographic pictures and video and her two daughters on Witczak's cell phone.
She said she went to the nearby sheriff's office, showed them the photos and then called the suspect on a deputy-tapped phone line to confront him.
Witczak told her he had planned to sell the photos for $50,000 to a child pornography site, the girlfriend told NBC 7 San Diego. Get more on suspect's background
Curran said the number of deputies who respond to a call depends on the situation. In this situation, Curran said there were more than two deputies on the scene.