Five days after a neighbor was arrested and charged with the shooting death of her boyfriend, an Encinitas woman said her loss still feels completely unreal.
"Just an indescribable loss," Evelyn Zeller told NBC 7 San Diego Tuesday. "What can I say? My dreams just shattered in my face."
Zeller ran outside when she heard the gunshots that took the life of her boyfriend John Upton, Jr.
She says the man accused – their neighbor Michael Vilkin – pointed the gun at her until she backed away and ran to call 911.
On Tuesday, the same day Vilkin appeared in a Vista courtroom to face charges of murder and assault with a deadly weapon, Zeller sat down for an exclusive interview about what happened the morning of March 28.
Prosecutors say John Upton walked outside of his home on Lone Jack Road to ask workers clearing brush if he needed to move his car.
It was then that Upton was shot twice in the abdomen and the head officials said. His neighbor, Michael Vilkin, 61, was 10 feet away on a dirt path according to the deputy district attorney.
Zeller said she heard the two gunshots.
"What followed… it's pure insanity," she said. "I never thought I would have to see what I saw and experienced what I experienced.
Prosecutors say no words were exchanged between the defendant and Upton.
A local television station aired a jailhouse interview with Vilkin Friday in which he claimed the shooting was self-defense.
"It was self-defense. I did not go to him threatening and he pulled a gun at me," Vilkin told KGTV. "I did not go to him. I stayed away on my property."
Prosecutors say the evidence doesn't support that theory.
Upton was found by responding officers with only a mobile phone officials said.
In court, the deputy district attorney said workers were clearing brush on an easement between two properties.
It was an issue that Zeller says had been a point of contention in the past.
"It was about just not cutting beautiful bushes and trees down that had been there for years for nothing, for nothing," Zeller said.
As she mourns the loss of the man she called the love of her life, Zeller said she's angry and is questioning the world.
"This was what day 5 and what? Every morning I think it was just a nightmare," she said crying.
Upton, 56, was known for his work with the orphans of Romania as reported by ABC's "20/20" and the Los Angeles Times in 1990.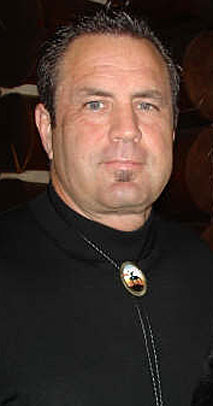 As for the man accused in the shooting, she said she would like to see him die in prison.
"It would destroy my spirit if I hated Vilkin. It does not bring John back. It serves no purpose to hate him. So no I do not hate him," she said.
She decided to speak out because she said Upton would have wanted her voice to be heard.
"It's all he wanted, for people to be happy and empowered. And that's what I'm going to do. I'm going to make him proud," she said.
"I'm going to be grateful for what I have and wake up with a smile every morning because it can all be taken from you in a second, in a second."
Vilkin pleaded not guilty to both charges. He was ordered held on $5 million bail and was assigned a public defender.
Published at 7:58 AM PDT on Apr 3, 2013 | Updated at 8:05 AM PDT on Apr 3, 2013