A Southern California family is heartbroken after a young woman was beaten while in San Diego last weekend to attend Comic-Con 2014 events and parties.
The 17-year-old was hospitalized following an attack and sexual assault on Saturday, July 26 her mother told NBC 7. She suffered several brain bleeds.
Sgt. Todd Rakos with Harbor Police said the teen was found beaten blood near the hotel's pool around 1 a.m.
"It's just so sad, that on her birthday she had one of the most horrific things happen to her," said mother Jill Weyer.
This was the Riverside County teenager's first time at Comic-Con, her mother said. She traveled to San Diego with a trusted friend who was over the age of 21 and her parents had no reason to be concerned until they lost contact.
"My daughter was great about checking in all day with me with her phone and when I lost contact with her I kept trying to contact her and I knew something was wrong," she said.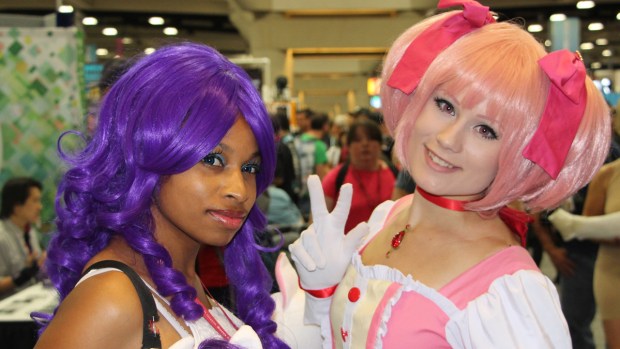 Costumes of Comic-Con
Weyer said her daughter was cosplaying – taking part in the Comic-Con tradition of dressing up in character – when she was attending parties after the convention.
She was dressed as a female version of Roger Rabbit with a bright red wig, bunny ears, white shirt and a red leotard.
That's relevant because police want anyone who remembers seeing the teen between 11 p.m. and 2 a.m. in the hotel to contact them.
Harbor Police said they have arrested 29-year-old Justin Kalior at the Marriot Hotel, on Harbor Drive near the San Diego Convention Center but would not confirm the arrest was connected to the beating of a cosplayer. He was accused of having sexual contact with a minor and providing her alcohol.
The girl's memory is fuzzy about what happened, so police are unable to determine if Kalior was involved in the attack. There may be other suspects, police say.
The arrest was made just after 1 a.m. Sunday, Weyer said.
Weyer said she and her husband want to make sure everyone who may have been involved is caught.
"Somebody knows something and they're just not saying it. I just want them to come forward. Be brave," Weyer said.
"I'm just hoping we can find who did this and make sure this doesn't happen to anyone else because no one else should have to go through this."
Videos Reveal New Details of Zombie Walk Accident
The thoughts and prayers from the Comic-Con cosplaying community on social media mean so much to Weyer.
"People I don't even know have reached out," she said.
While Weyer was reluctant to give an update on her daughter's condition, she did say it would be a long recovery process.
Both Comic-Con and the Marriott would not comment on the case.