Two children were killed and several other people injured in a crash along Interstate 15 Sunday.
According to CHP, a Toyota Scion was traveling south near Deer Springs Road just north of Escondido around 2:30 p.m. when the Scion driver lost control and hit a minivan carrying a family, causing it to flip over.
Latrell Pearson, 10, and Xavier Ruffin, 10, were ejected from the vehicle and died from their injuries. CHP investigators said Pearson was not wearing his seatbelt.
Roy and Barbara Ruffin of Encanto and five other family members were taken to area hospitals. Roy suffered a broken finger and Barbara injured her foot according to relatives.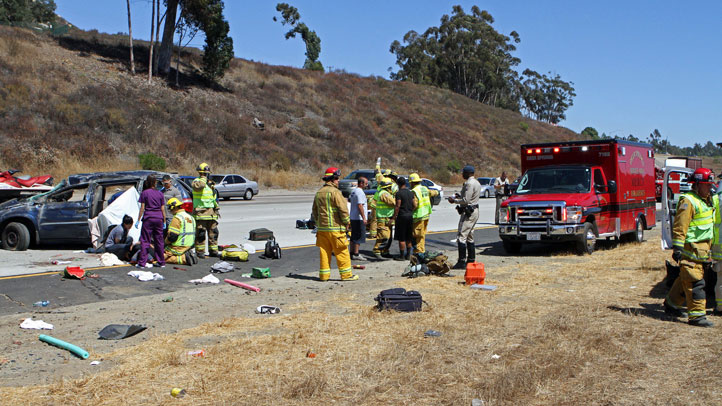 The Scion driver and passenger were not injured.
Relatives say the Ruffins were returning to Encanto after spending some time in Palm Springs.
Latrelle and Xevier were best friends, said surviving family members.
Investigators said they do not believe speed was a factor.
A fundraiser for the families involved in the accident will be held Saturday at noon at Admiral Baker Field in Mission Valley.
Follow NBCSanDiego for the latest news, weather, and events:iPad App | iPhone App | Android App | Facebook| Twitter | Google+ | Instagram | RSS | Text Alerts | Email Alerts
Published at 6:53 AM PDT on Jul 16, 2012 | Updated at 10:15 PM PDT on Jul 16, 2012