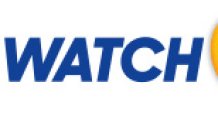 NBC 7 looks over the massive schedule of events from the 2016 Rio Olympics for Friday, August 12 and brings you seven moments to watch:

USA WOMEN'S VOLLEYBALL TEAM LOOKS TO REBOUND FROM 2012 LOSS IN OLYMPIC FINAL
Jordan Larson and the U.S. women face off against Italy in the preliminary stage of the Olympic volleyball tournament.
The 2015 USA Volleyball Female Indoor Player of the Year, Larson-Burbach considered leaving the team after losing the gold medal match at the 2012 Olympics, but said her teammates convinced her to stay. It's a decision her coach is very pleased she made.
"She sees the game at a very high level," coach Karch Kiraly told the Associated Press. "She isn't the most physically dominant athlete. But that's not super important to us to have the person who jumps the highest and hits the hardest. What we want are people who make people around them better, who elevate the play of their teammates."
How to watch: See Larson and San Diego athletes Karsta Lowe and Carli Lloyd compete at 11 a.m. PT live online.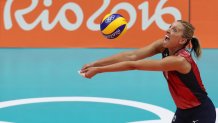 After getting a scare in a 98-88 victory over Australia, the U.S. men's basketball team looks to have an easier time of it against Serbia. In Wednesday's game, Carmelo Anthony moved past LeBron James as the U.S. career leader in Olympic scoring.
The women, led by Brittney Griner and Diana Taurasi, look to improve to 4-0 in the Olympics when they face Canada.
How to watch: Catch the men's team face Serbia live online at 3 p.m. PT and the women's team against Canada at 11:30 a.m. PT.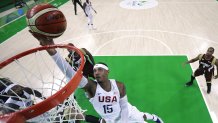 Kim Rhode continues her quest to become the first U.S. athlete to win an individual medal at six straight Olympics as she competes in the women's skeet final.
Already one of the most decorated shooters in Olympic history, Rhode has won over 35 national and international competitions and is the three-time shooting female athlete of the year.
And if she does medal in Rio, Rhode isn't ruling out making another run in four years in Tokyo.
"There really is no reason to stop," said Rhode. "There's still lots to shoot for."
How to watch: See Rhode continue her quest to medal in her sixth Olympic Games at 11 a.m. PT live online.
The swimming competition continues as U.S. stars Katie Ledecky, Michael Phelps and Missy Franklin jump back in the pool.
Phelps looks to add to his gold collection in his premier event, the 100m butterfly, while Ledecky is looking for gold in the 800m freestyle.
Franklin hopes rebound from a disappointing performance Monday night in her 200m freestyle semifinal heat, where she placed last and failed to qualify for the final.
"It's so hard knowing all the work that you put in every day and then to get here and to be so far behind where you feel like you can be," she said. "But I'm not there and I gave it my best. Just disappointed that I let the team down."
How to watch: Phelps and Ledecky get another opportunity Friday to bring home gold. See it live online at 6 p.m. PT.
Team USA fencer Alexander Massialas won silver in the men's individual foil competition Sunday, ending a 32-year medal drought for the U.S. Now the squad returns to the piste to compete in team foil competition, where they haven't won a medal since 1932.
How to watch: Catch the U.S. fencing squad live in the Team Foil Final at 1 p.m. PT live online.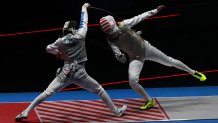 Teddy Riner, the Frenchmen known as Teddy Bear, looks to add to his legacy after winning the 2008 Olympic bronze and 2012 Olympic gold. The eight-time world champion hasn't lost a judo match since September 2010. But shoulder injuries have limited Riner to just two tournaments in 2016 leading into the Olympics.
How to watch: Watch Riner in his quest to medal at his third straight Olympics live online at 1:00 p.m. PT.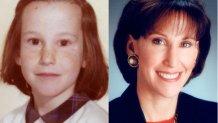 The U.S. held France scoreless for nearly three quarters in 6-3 victory Wednesday, their first win in Rio. But with a 1-2 record, the Americans are tied for third in Group B and will need to keep winning if they hope to advance beyond group play.
How to watch: Tune in to cheer on locals Alex Bowen and Jesse Smith along with the rest of the U.S. water polo squad live online at 7:40 a.m. PT.