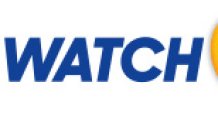 NBC 7 looks over the massive schedule of events from the 2016 Rio Olympics for Wednesday, August 10 and brings you seven moments to watch:
Men's Basketball: Team USA Finally Work up a Sweat Against Australia
The U.S. Olympic men's basketball team survived its first big test at the Rio Olympics, a stout Australia squad, behind Carmelo Anthony's 31 points, which made him the U.S. men's Olympic career scoring leader.
The powerhouse U.S women's team was up first against Serbia after two previous dominating wins.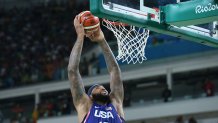 Michael Phelps Heads Back to the Pool
Michael Phelps and Ryan Lochte ensured they would contest their rivalry one last time, qualifying 1-2 for the final of the 200-meter individual medley on Wednesday night and setting up a showdown for the gold medal. Later, the American women continued their dominance in the 4x200-meter freestyle relay by taking a fifth gold medal — losing only in Beijing — on the strength of another great Katie Ledecky performance.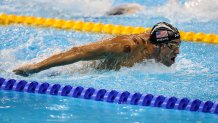 Men's Beach Volleyball: Cancer Survivor Jake Gibb and His Quest for Gold
Casey Patterson and Jake Gibb lost to Spain 1-2 and were eliminated from the tournament.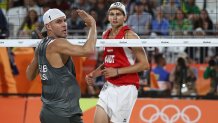 Women's Beach Volleyball: Kerri Walsh Jennings, April Ross Battle Switzerland
Kerri Walsh Jennings and April Ross lost their first set of these Olympics, but won the decisive third set Wednesday to beat Isabelle Forrer and Anouk Verge-Depre of Switzerland.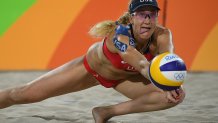 San Diego Sailor Slated to Begin Competition

In Olympic Sailing, 470 Men and Women will begin racing Wednesday. The list of competitors has not been released yet but it's likely Point Loma HS alum Briana Provancha will see some action in the bay today. Provancha talked with NBCOlympics about how she got her start in sailing. See that interview here.
Family Affair in Field Hockey
Katie and Julia Reinprecht, along with the rest of Team USA, square off against Japan in Pool B of the women's field hockey tournament. The sisters joined the national team in 2010 and, in their first major international competition, helped the U.S. take home gold at the 2011 Pan American Games.
Now they want Rio gold.
How to Watch: Catch the Reinprecht sisters live online at 1 p.m. PT.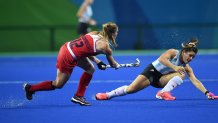 Olympic Cyclist Taylor Phinney Ready to Medal Just Like Mom and Dad
Team USA's Taylor Phinney says there is "something a little bit wrong with us" when describing endurance cyclists who push the limits of what their bodies can do on two wheels.
In the London Games, Phinney took to the pavement to compete in the road race and time trial where he finished fourth in both events. A horrific crash derailed his career in 2014, but Olympics is in the blood for Phinney. His father won bronze and his mother gold in cycling events during the 1984 Olympics.
Switzerland's Fabian won gold in the men's time trial, and U.S. cyclist Taylor Phinney finished in 22nd place.
American Kristen Armstrong won her third straight Olympic time trial, calling it "probably the hardest journey I've been through."