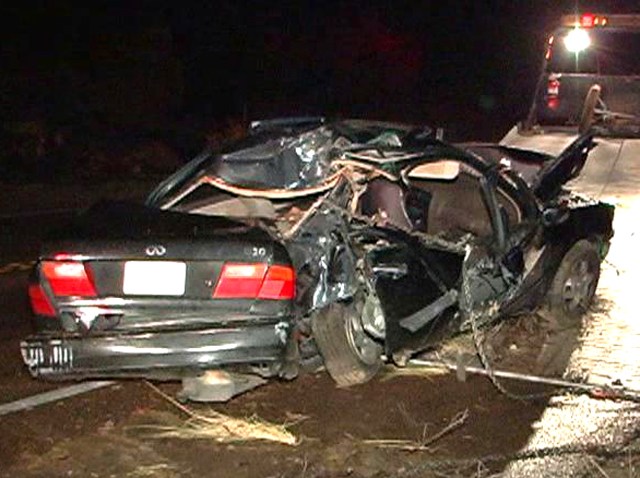 Four people were injured, three of them seriously, in what the California Highway Patrol said was an "alcohol-related" crash in East County.
The crash at about 11:15 p.m. on Monday on the westbound side of state Route 94, about a quarter-mile west of Lyons Valley Road. Three of the occupants were seriously injured, said CHP officer Brian Pennings. The car apparently slammed into a telephone pole.
In all, there were five people in the car. The CHP said the occupants of the black Infiniti G20 are alive because they were all wearing seat- and or lap belts. The injured victims suffered injuries that included broken skulls, leg, ribs, pelvis fractures and internal bleeding.
The suspected drunk driver is being treated for injuries at a local hospital, according to Pennings. He will be charged with felony DUI, officials said.
None of the vehicle's occupants is more than 19 years old, according to authorities.