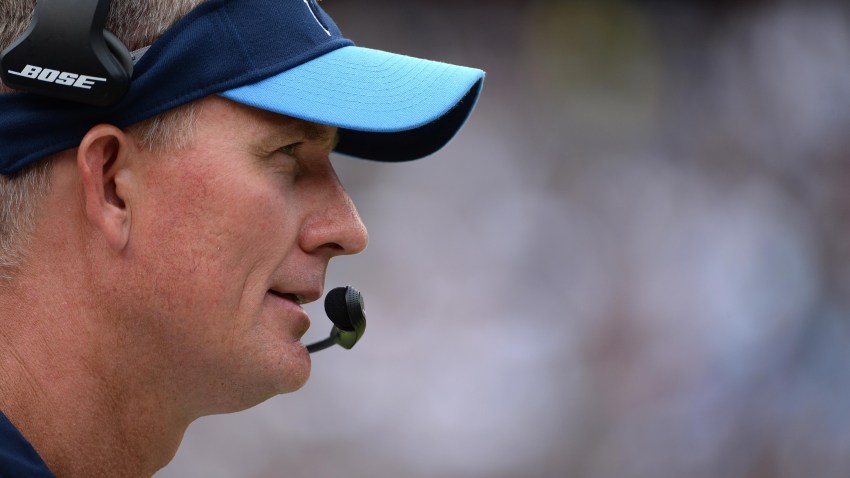 The San Diego Chargers work extremely hard. They work hard in practice. They work hard in games. They work hard in the weight room. Just listen to their comments after Sunday's last-second loss to the Ravens and you'll see that effort is not an issue with this football team.

"I give our players a ton of credit for the effort," said head coach Mike McCoy. "I wouldn't expect anything less from the players."

"We're not quitters," said running back Melvin Gordon. "It's not over until the last game of the season and we're going to fight until the end."

"We've got faith in our defense and we've got faith in our offense," said outside linebacker Melvin Ingram. "We just have to keep working."

"Until we are mathematically eliminated, we're playing to make the playoffs," said quarterback Philip Rivers.

"We have to knock on the door until it opens and turn this thing around," said tight end Antonio Gates. "Our mind-set is very important. We need to keep going forward."

Those are all noble beliefs. However, I fear the Chargers have become Sisyphus, and Bolts fans are the protagonists in a Greek tragedy.

You may recall the myth of the man who was fated to push a boulder uphill, only to have it roll back to the bottom, his struggle perpetual and unending. The Chargers keep working hard but despite the laborious grind end up right back at the bottom of the hill.
That leaves the fan base suffering failure due mostly to circumstances beyond its control, destined to come up short at the end (or this season, in the middle). So perhaps it's time for the team to dial down the working hard and ratchet up the working smart.

Too many times I've seen the players on this team making minor mistakes that turn in to major issues. We're talking about relatively simple things like a running back being in the right spot to pick up a blitzer or a defensive player knowing who he has to guard on a given assignment. This stuff is certainly more mental than it is physical and the best teams are always prepared for it.

Look back to the 4th quarter of Super Bowl XLIX. Patriots defensive back Malcolm Butler made a tremendous play on a game-saving interception because he knew exactly what to do. The instant he saw the Seahawks formation and the movements of the wide receivers he crashed to the point where Seattle QB Russell Wilson was throwing the ball. Butler got there first and the Pats won their 4th ring.

Butler was a rookie who had appeared in 13 NFL games with one start and zero interceptions heading in to last year's title game, yet he still knew exactly what to do in that situation. He knew that because his coaches drilled it in to him preparing for that game. We are simply not seeing that kind of attention to detail with the San Diego Chargers.

In Baltimore on Sunday Ravens QB Joe Flacco threw what might end up being the easiest touchdown pass of his career, a 3-yarder to tight end Crockett Gillmore, who literally walked in to the end zone untouched.

"It was my job to bust the zone," said Gillmore. "Luckily the defender kind of got tripped up and he lost me."

That defender was safety Jimmy Wilson, who was supposed to be covering the tight end but never went in motion with him. Wilson either forgot his assignment or didn't notice the fairly large human being that was his responsibility moving all alone to the outside.

Once he did catch on Wilson had to struggle to make up the ground, causing him to trip and leave Gillmore all alone for the catch. I was closer to defending the guy and I was up in the press box (only a slight exaggeration).

Wilson is a 5th-year veteran who was playing in his 68th career NFL game, yet he did not know to pick up the tight end in motion. Compare that to Butler, the rookie who diagnosed a play and saved a Super Bowl in the blink of an eye, and you realize why the Chargers are always so far behind the elite of the NFL.

Wilson's folly is just one example of the lack of preparation the Chargers constantly suffer from. Say what you will about the Patriots and Bill Belichick being big old cheaters, which they are, but Belichick is also a master of preparing his teams to play. They rarely make mistakes to beat themselves.

One former Pats player told me Belichick spends the vast majority of his time in practice and film study on situational football to make sure his players know exactly what to do in any given situation, no matter how obscure it may be.

Remember that insane formation the Colts came out in a few weeks ago trying to confuse the Pats that failed horribly when nobody on the field for New England as much as flinched? What do you think would have happened with the Chargers personnel in that situation? It probably would have looked a lot like people trying to escape the zombie apocalypse, just running around yelling at each other in bewilderment.

Now, not everyone is guilty. The offensive linemen and coach Joe D'Alessandris have worked a minor miracle protecting Rivers as well as they have given the injuries they've sustained. That position group is prepared to play in just about any combination imaginable and is presenting itself well but they are one of very few exceptions.

The Devil is in the details. Neglecting to pay attention to them has sent the 2015 Chargers season straight to Hell.