It will be impossible to forget the San Diego County Fair next summer – especially given its theme.
On Wednesday, fair organizers, Mayor Kevin Faulconer and the 22nd District Agricultural Association announced the theme for the 2015 San Diego County Fair in Del Mar: "A Fair to Remember, A Celebration of the World's Fairs and Balboa Park."
Food Galore at the Fair
Organizers said the theme will commemorate the centennial anniversary of the 1915 Panama-California Exposition held in Balboa Park. Thus, the theme will unite the fair with the 2015 celebration of San Diego's iconic landmark.
The fair will also highlight the major role agriculture has played and continues to play at all fairs and expositions around the globe.
The 24.5-day fair season is scheduled to run June 5, 2015, through July 5, 2015.
Mayor Faulconer said folding the Balboa Park centennial into the fair theme is a winning combination.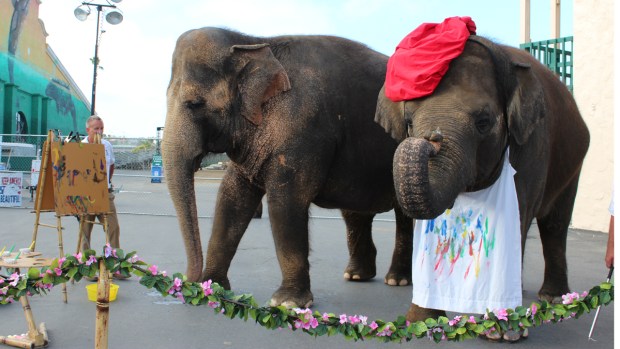 Photos: 2014 San Diego County Fair
"The 2015 centennial celebration will bring our city together through events that celebrate, elevate and promote Balboa Park. This partnership with the San Diego County Fair is a perfect fit for the community-focused centennial. It celebrates Balboa Park's history, elevates the centennial to a regional event and promotes San Diego's crown jewel on whole new a level," said Faulconer.
Organizers said 2015 San Diego County Fair theme exhibit will include special displays that showcase the 1915 Exposition and Balboa Park as it stands today as well as the history of the world's fairs.
The San Diego County Fair is one of the 10 largest fairs in the United States, drawing more than 1.4 million visitors to the Del Mar Fairgrounds each year.