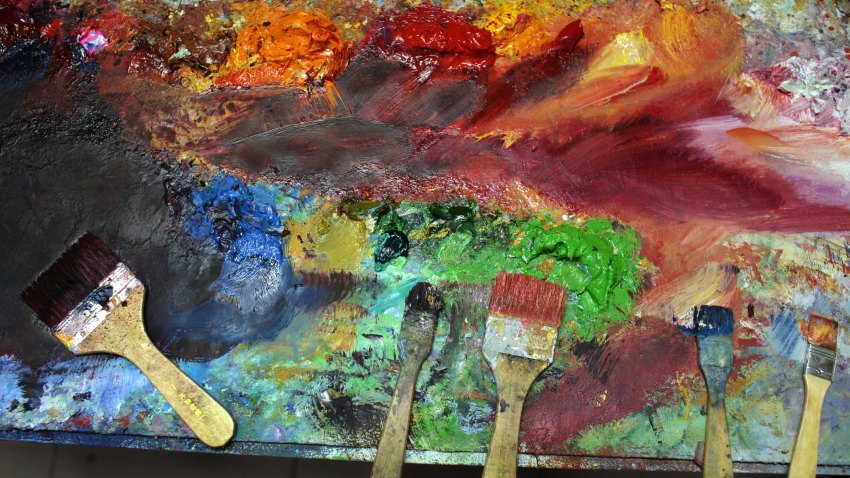 Artists from around the world will participate in a unique art show this weekend in downtown San Diego.
Artists from Milan, Rome, Buenos Aires, New York, Montreal, Venice, Frankfurt and Washington, D.C., along with local artists from Palm Springs and San Diego, have offered their works to help raise money to buy new recycling trucks.
Samir Chala, curator of Gallery Without Borders, is organizing the show to be held Saturday, Aug. 28 at the Industry Showroom.
The pieces included in the exhibit will focus on recycling, re-using and social-justice.
Those items sold at the exhibition will help fund new trucks to be used by the San Diego non-profit organization, AWARE.
Vince Larson and co-founder Chad McKinney created AWARE to promote awareness about recycling, reduction in consumption and the efficiency of recycling.
"AWARE's capabilities to effectively collect recycled items in San Diego is challenged due to the size of our trucks, which also cost $1000 in repairs and maintenance monthly," Larson said in a news release promoting the event.
"With new box trucks, we will be able to reduce these repair costs and increase our capacity that will ultimately benefit organizations such as San Diego Rescue Mission and Invisible Children," Larson said.
An open bar, with beer donated through the San Diego Brewers Guild, and five raffle tickets are included in the price of admission, $15.
You can purchase tickets through Stay Classy.