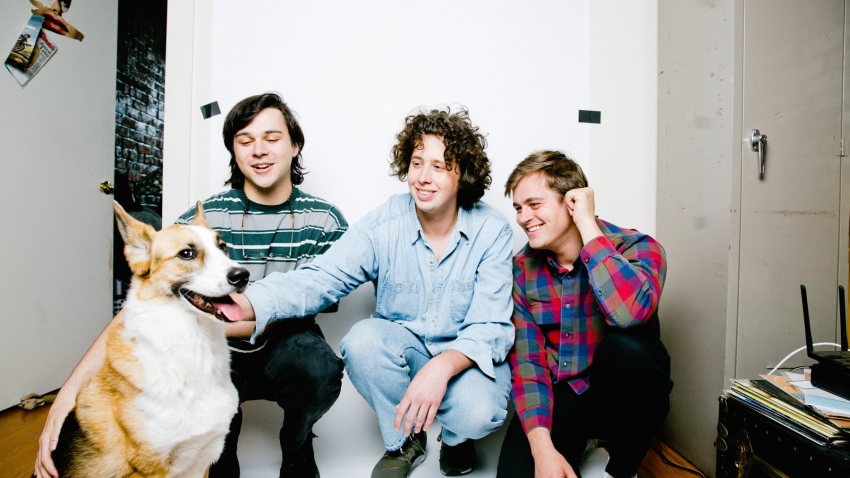 We like to think that every band is a buzz band, but one getting tons of attention lately is Hoops. We were excited when they were scheduled to play a couple months back at the Irenic but then they canceled and we let out a deep sigh. But here they are, making their Casbah debut and you don't want to miss it. Of course, it's not the only worthy show tonight. Rodriguez returns to San Diego with a show at Humphreys, Catfish & the Bottlemen are back at House of Blues, and Japanese psych-rockers Kikagaku Moyo play at Space.

Tuesday, May 23:
Hoops, Parts @ Casbah
Rodriguez, Arum Rae @ Humphreys Concerts
Kikagaku Moyo, Sugar Candy Mountain, Hong Kong Fuzz @ Space
Catfish & the Bottlemen, July Talk @ House of Blues
Marty O'Reilly & the Old Soul Orchestra, Jasmine Bailey @ Soda Bar
The Tommy Mitchell Show, Nate Donnis Trio, Mango Melody @ Belly Up
Mood Beach, Noble War, Butter, Small Culture @ Blonde
Tiki Tuesday feat DJ Marshall Islands @ Bar Pink
Sisster, Darlene & Jasmine, Sarah Rogo @ The Merrow
Reggae Tuesdaze with 3 Finger Lid @ The Holding Company 1502
Tyshawn Sorey, Anthony Davis, Anthony Burr Trio @ The Loft, UCSD
Karaoke @ The Bancroft
Open Mic @ Brick 15
Jackie Beat @ Martini's On Fourth
True Bass Tuesdays with Dj Ramsey + DJ Mancat @ The Office
Robin Henkel @ Crossroads, House of Blues (FREE)
DJ Lexicon Devil @ Pour House (Oceanside)
Taryn Donath @ Humphreys Backstage Live
Was, Paper Forest, Neutral Shirt @ Til Two
Electricity @ U-31
Karaoke with Christine @ Navajo Live
Lyrical Exchange Open Mic @ Queen Bee's
Karaoke @ Riviera Supper Club
Dusty Green Bones, Smokey Hoof @ Winston's (10 p.m.)
Sue Palmer @ Tio Leo's
Videodrome/Sketch Party @ Whistle Stop
Karaoke @ Riviera Supper Club
'50s/'60s Dance Party @ Henry's Pub
Symphonic Frequencies @ Kava Lounge
JT Bevy @ 710 Beach Club
Rosemary Bystrak is the publicist for the Casbah and writes about the San Diego music scene, events and general musings about life in San Diego on San Diego: Dialed In. Follow her updates on Twitter or contact her directly.