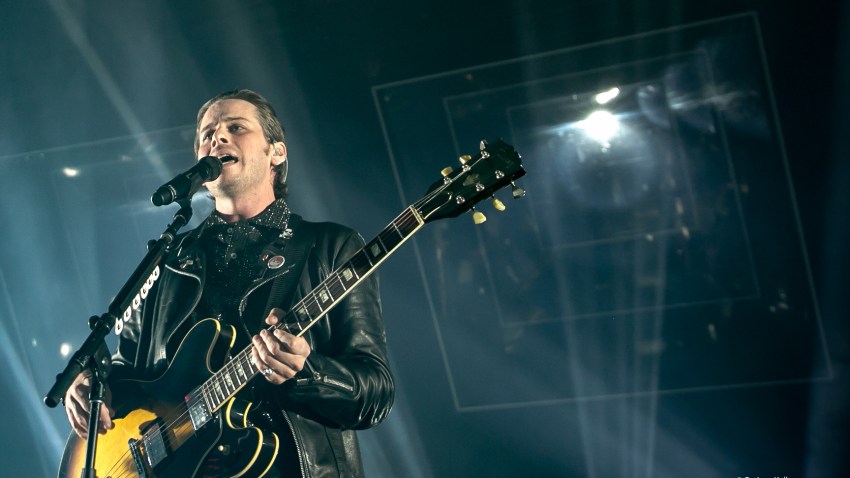 There's a massive show on Thursday night at Mattress Firm with Paramore, Foster the People and Jay Som, and as you might know, those shows tend to start before the sun sets, which means if you do thetmath in reverse, Paramore is probably on around 8:30 or 9, which means Foster The People has their whole night open. So consider this little gift: They're playing a FREE show at Soda Bar -- first come, first served. It's going to be insane -- obviously they're super limited with their capacity -- but if you love FTP and aren't already going to the Amp, this might be an option for you. Elsewhere, Rhye is here "one more time for (your) taste," and Testament will be melting faces at House of Blues for a Nuclear Blast Comic-Con party.
Thursday, July 19:
Sacred Hearts Club: Foster the People, Almost Monday, Ignant Benches @ Soda Bar (free, 9 p.m.)
Paramore, Foster the People, Jay Som @ Mattress Firm Amphitheatre
Rhye, Lawrence Rothman @ Observatory North Park
Toad the Wet Sprocket, Megan Slankard @ Belly Up (sold out)
Boss Riot @ Panama 66
DJ Mike Delgado @ Bar Pink
Foodman,

Meishi Smile, Stella Perish

@ Space
Shenandoah @ Harrah's SoCal Resort
Testament, Carnifex @ House of Blues
Waterseed @ Pour House
Solace @ U-31
The Mar Dels @ Bahia Hotel (6-9 p.m.)
Rosy Dawn @ Humphrey's Backstage Live
Branden & James @ Martini's Above Fourth
Hector Acosta el Torito @ Blue Agave Nightclub
Jimmy Ruelas @ Seven Grand
Eldren @ De Oro Mine Co
Withholder, Mr Atomic, Smarter Than Robots @ Bancroft Bar
Silent Vice, Authentic Sellout, Mezzoa @ Winston's
DJMysonKing @ The Office
Livin' on a Prayer @ Moonshine Beach
DJs B Rose & Kyle Hapgood @ El Dorado

Gyatso, D4C14, Teknozeug, Subnode @ Kava Lounge

Open Jam with Jeff Ousley @ Navajo Live
Mercedes Moore @ Tio Leo's
Mellow Apocalypse @ Boar Cross'n
Max Fite @ 710 Beach Club (7-9 p.m.)
DivaDanielle, Omega Squad, Fleetwood Smack, Pocket Underground, Sprankles @ Music Box
DJ Kaos @ Oxford Social Club
DJ Yodah @ Henry's Pub
Rosemary Bystrak is the publicist for the Casbah and writes about the San Diego music scene, events and general musings about life in San Diego on San Diego: Dialed In. Follow her updates on Twitter or contact her directly.