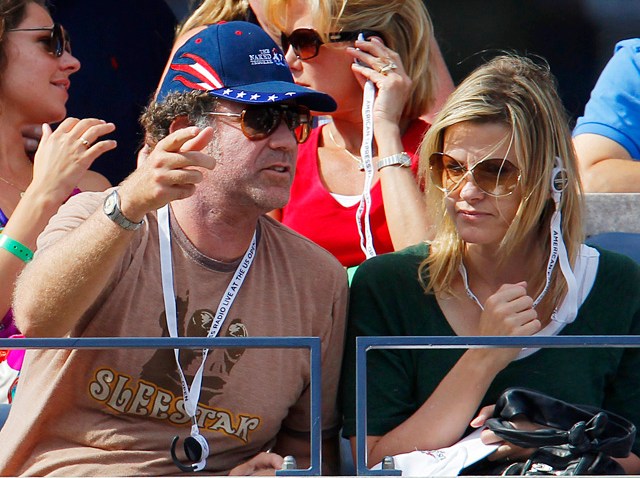 Looking at Saturday's listings is quite overwhelming. There are so many shows to choose from, though I suppose Of Montreal being sold out at the Irenic at least eliminates or confirms one option for a few hundred people. The Casbah hosts Smile and Uncle Joe's Big Ol Driver (UJBOD) to continue the 25-year celebration with amazing rock & roll. Soda Bar has up-and-coming indie outfit Wooden Shjips, while the Griffin hosts Islands, another band making waves in the blogosphere. One particular show of note to day is starting at 6 p.m. at Broke Girls Coffee Bar in Normal Heights, where several bands with members mostly in the 18-20 year-old age range will perform. It's critical that those of us in the local music scene check out and support the next wave of music to see our city continue to flourish with a vibrant music scene.
Saturday, Jan. 25:
Casbah presents Of Montreal, Wild Moccasins @ The Irenic (sold out)
Smile, Uncle Joe's Big Ol' Driver, Well Strung to Hang, Saint Shameless @ Casbah
Casbah and Soda Bar present Wooden Shjips, Carlton Melton, Tar Halos @ Soda Bar
Casbah presents Islands, Haunted Summer, Stewardess @ The Griffin
Bankers Hill, the Lucky Eejits, Shinjoku Riot @ Tower Bar
Grampadrew, 16 Sparrows, Fast Heart Mart @ Tin Can
Grand Tarantula, the Atom Age, the Kabbs @ Ken Club
Jara, Geneva Pina, Swingchimney, Todd Allen, A New Ending, Jesse Broadcast @ Broke Girls Coffee Bar (6-9 p.m., all ages)
The Stircrazies, 80 Proof, City Reef @ 710 Beach Club
Gone Baby Gone @ Bar Pink
Ozomatli, Peet-O Perez @ Belly Up
Bl'ast!, FInal Conflict, Systematic Abuse @ Brick By Brick
San Diego Youth Symphony and Conservatory presents the Artist Series Concert @ California Center for the Arts, Escondido
Slow Death 2014 @ Che Cafe
Marshall Hawkins, George Bohanon, Roy McCurdy, Evan Christopher, Bob Boss, Danny Barber, Rich Rogers, Trevor Orr and Dorothy Annette @ Dizzy's
Kidd Swag, Vizion Records, Sean tha Don, the League, J Dubz, Dirty Gang, X & KD, HGP @ Epicentre
Sid Vicious @ Fluxx
Whitey Morgan & the 78's, Nick Bone & the Big Scene, DJ Chelu @ Gallagher's Pub
Skinny Puppy with DJMREX @ House of Blues
Revolt Age (5 p.m.), Betamaxx (9 p.m.) @ Humphreys Backstage Live
Kim Simmonds, Savoy Brown @ Ramona MainStage
Coffin Chaser Party, Great Electric Quest, Spades and Blades, Dan Himes @ Shakedown
Saul Q @ U31
Booty Bassment: DJs Dimitri & Rob, DJ Claire @ Whistle Stop
Temple of the Dad (7 p.m.), the Devastators with Kush (10:30 p.m.) @ Winston's
Rosemary Bystrak writes about the San Diego music scene, events and general musings about life in San Diego on San Diego: Dialed In. Follow her updates on Twitter or contact her directly.