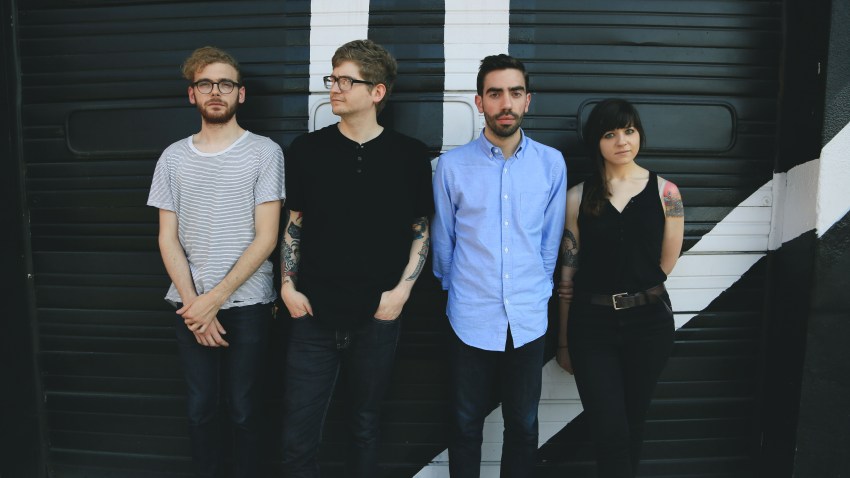 Let's get back to music in this town, shall we? On Monday you've got plenty of choices to see your favorite locals or check out some touring acts. Top billing tonight is Ann Arbor's Pity Sex, playing at the House of Blues Voodoo Stage. This show is presented by Soda Bar, so you know it's got indie cred, and the band's infectious indie-pop is a throwback to the great stuff of the early '90s. Meanwhile, Casbah still has your Anti-Monday League, with Boxcar Chief headlining the night. Over at Soda Bar, Swim Team kicks off a weekly residency, which means you can see them every Monday this month. There's plenty of good fun for everyone if you just get out and find it.
Monday, Jan. 5:
Pity Sex, Whirr, Self Defense Family @ House of Blues
Boxcar Chief, League of Liars, the Shifty Eyed Dogs @ Casbah
Swim Team, Bit Maps, Hawai @ Soda Bar
The Husky Boy All Stars @ Bar Pink
Manic Monday DJs @ The Hideout
Mark Fisher @ Croce's Park West
Makossa Mondays @ Seven Grand
Velvet Cafe @ Alexander's (30th & Upas)
Metal Mondays @ Brick By Brick
Missy Andersen @ Humphrey's Backstage Live
Wheels of the Industry @ Live Wire
Mind, Body, Music and Yoga @ Java Joe's
Electric Waste Band @ Winston's
Industry Intermission @ The Office
Acoustic Night/Industry Night @ Henry's Pub
Industry Night with DJ R-You @ U-31
Rosemary Bystrak is the publicist for the Casbah and The North Park Theatre, and writes about the San Diego music scene, events and general musings about life in San Diego on San Diego: Dialed In. Follow her updates on Twitter or contact her directly.