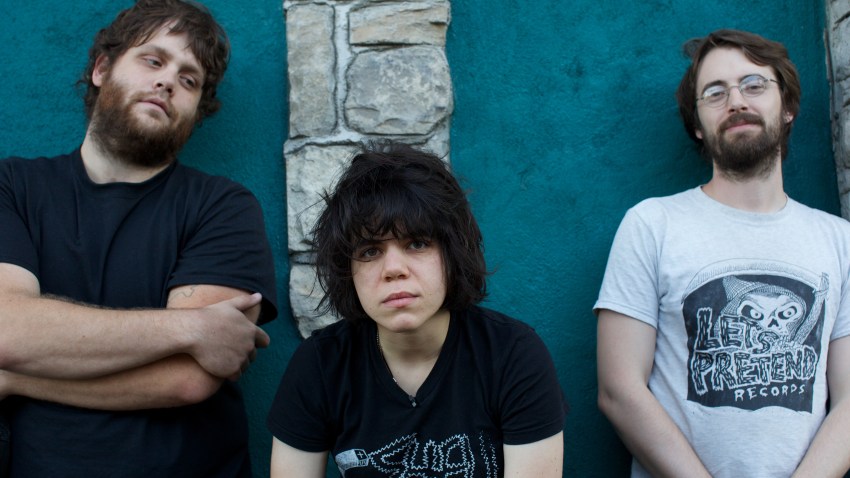 Nowadays, if a band can make it 10 years, they're practically legends. With six full-length albums under their belts, the Screaming Females are at the point where they don't need much introduction other than if you love DIY punk and haven't yet joined the tribe. Monday is your chance to see the band in action at Soda Bar. Meanwhile, Pyles hosts Anti-Monday League with AJ Froman headlining, and Teenage Exorcists will, no doubt, shred at the Office Bar, while Belly Up goes rasta with Inner Circle.
Monday, Aug. 17:
Screaming Females, Vacation, Upset @ Soda Bar
AJ Froman, Brothers Weiss, Diamond Lakes @ Casbah
Mirror Mondaze: Teenage Exorcists, Ditches, the Verigolds, DJ Mike Delgado, Kevin Geist @ The Office
Inner Circle, Gonzo (from Tribal Seeds), Bad Neighborz, DJ Emmanuel @ Belly Up
Idols Plague, the Reality Show, the Scourge, Downward Spiral @ Tower Bar
Motown on Monday @ Bar Pink
Makossa Mondays @ Seven Grand
Mark Fisher @ Croce's Park West
Delta Blue Mondays with Shane Hall @ El Dorado
Mic Check Mondays with Chapter 1213, Marlon D and more @ Gallagher's
Borgeous @ Omnia
Velvet Cafe @ Alexander's (30th & Upas)
Metal Mondays @ Brick by Brick
Michele Lundeen @ Humphrey's Backstage Live
Wheels of the Industry @ Live Wire
Open Mic @ Lestat's
Electric Waste Band @ Winston's
Acoustic Night/Industry Night @ Henry's Pub
Mercy Music, Sic Waiting @ Til Two Club
Industry Night with Kid Wonder @ U-31
Industry and local night with DJ RoyAle and friends @ 710 Beach Club
Rosemary Bystrak is the publicist for the Casbah and writes about the San Diego music scene, events and general musings about life in San Diego on San Diego: Dialed In. Follow her updates on Twitter or contact her directly.