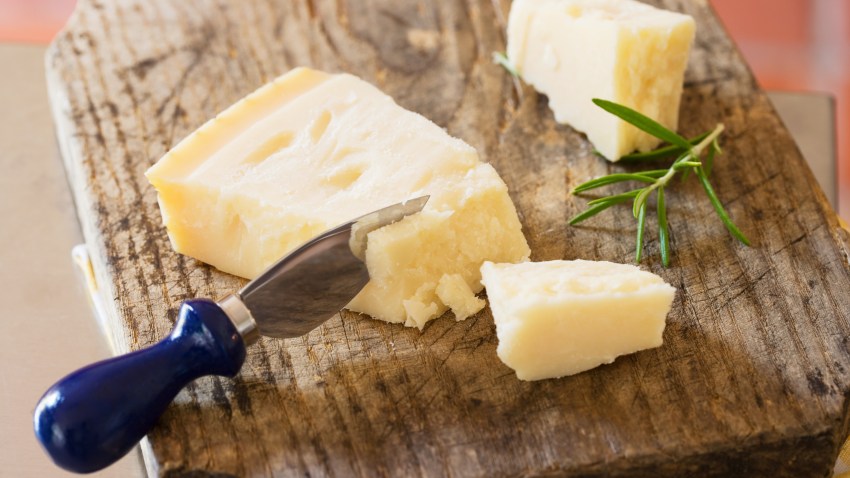 Say cheese. Venissimo Cheese has opened its third San Diego location, and is now cutting it in East Village (9th & G streets).
"As downtown residents, we can't wait to share the goodness and glory of cheese with our neighbors," says founder, president and cheese wiz Gina Freize.
You can taste any cheese any time, says Freize. And all store receipts come with cheese name, country of origin, type of milk, flavor description and pairing suggestions. Longest receipt ever handed out: a seven-footer.
Over the course of five years in business, Venissimo has carried more than 1,350 different cheeses (for a complete list, go to venissimo.com/store). San Diego's first Academy of Cheese will be housed in Venissimo, and the inaugural class "Getting to Know Cheese" is scheduled for October 5.
Open Wide for the Opera. San Diego Opera is returning its Taste of the Opera dinner series, in which meals are served with a light helping of operatic information. Example: On September 29 at Bertrand at Mr. A's, dine on fresh-baked mussels provencale and spinach gnocchi ($50/person) while Dr. Nicolas Revels talks about the romance of "Romeo and Juliet." New this year: similarly themed cooking classes ($59) at Great News Cooking School. Info: sdopera.com; 533-7000.
Too Many Chefs? The 14th annual Chef Celebration Dinner Series has been set for every Tuesday in October. Teams of popular local chefs will collaborate tonight in Pamplemousse (September 29), Terra (October 6), Cowboy Star (October 13) Cucina Urbana (October 20) and Kitchen 1540 (October 27). Each dinner is $65; partial proceeds go to toward scholarships for aspiring chefs. Info: chefceleration.org.
Sustain This! Sea Rocket Bistro is celebrating organic wines with a special five-course dinner package ($45) on October 7. Off-the-menu dishes—like Kumamoto oysters with sage mountain melon—will be paired with wines from Mountain Peoples Wine & Beer Distribution. RSVP at elena@searocketbistro, or 619-255-7049.
Harvest Time. The 9th annual Harvest Festival is slated for October 15 at The Prado. Walk from room to room and sample food, more than 50 regional wines, cocktail demonstrations and more. The first Chef Grill-Off will feature Kensington Grill's Hanis Calvin, Martini Media's Melissa Mayer and "Top Chef" season five contestant Rich Sweeney. Tickets are $59.95 in advance, $69.95 at the door. Info: cohnrestaurants.com.
Ron Donoho is a regular contributor to NBCSandiego.com and a contributing editor to sandiego.com. His Web site (sandiegoDTOWN.com) is dedicated to news, sports, culture, happy hours and all things downtown.