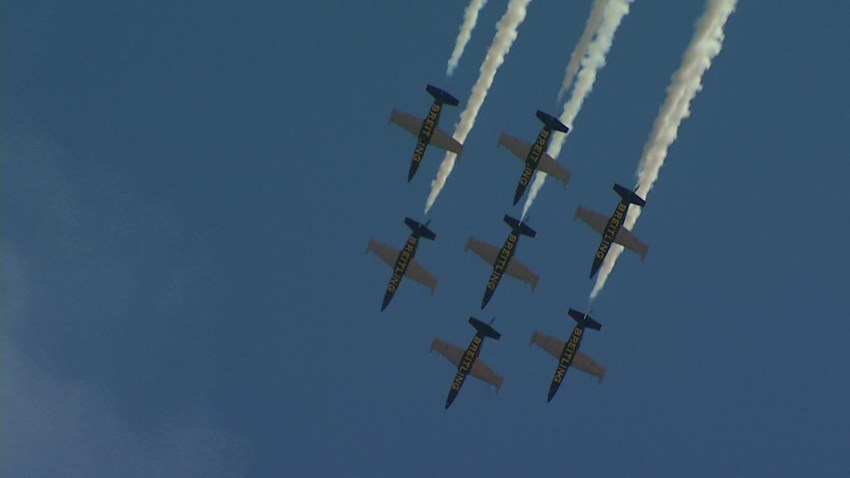 The annual MCAS Miramar Air Show returns this weekend with incredible aircraft performances. This year's air show's theme will be "Honoring 100 years of women in the U.S Marine Corps."
The air show will start Friday, Sept. 28 and end on Sunday. Gates open each day at 8 a.m. starting with remote control flyers and paramotors that the public can enjoy. The main high-flying action starts at 9 a.m. ending with the U.S Navy Blue Angels featuring Fat Albert (C-130) closing the show at 4:37 p.m.
General admission is free for the whole family and "bring your own" seating is available on both ends of the flight line. But, if you are looking for reserved seating or shaded seating to get a great view of the aircraft performances they start at $15. You can view different paid seating packages here.
Military and children discounts are available.
To get to the show, motorists are advised to enter MCAS Miramar through the Main (East) Gate from the MCAS Miramar (Miramar Way) exit on Interstate 15 or the North or West Gates from the Miramar Road exit on I-15 or Interstate 805.
Visitors must have a valid driver's license, current registration and proof of insurance to bring their vehicle onto the military base. If it's a rental car, valid driver's license, proof of insurance and car rental agreement will be required. Security personnel will direct you from the gate to your parking area.
Please note that certain tickets have different parking areas:
Free General Admission may use the North, East/Main or West Gates; drivers will be directed to general parking areas.
Grandstands & Box Seat ticket holders may use the North, East/Main or West Gates; drivers will be directed to general parking areas.
Preferred Parking requires special passes and is accessible from Harris Plant Road off of Kearny Villa Road. Pass holders will be directed to the gate.
Chalet Ticket Holders: You cannot access the preferred parking areas from the North, East/Main or West Gate so you must enter through the South Gate. The preferred parking will be accessible through the South Gate off the Harris Plant Road exit of Kearny Villa Road.
Handicapped parking, please use the West Gate or North Gate.
Ride-sharing and taxi pickup drop-off stations are also available to ease traffic and parking.
For further information on directions, parking and an event map click here.