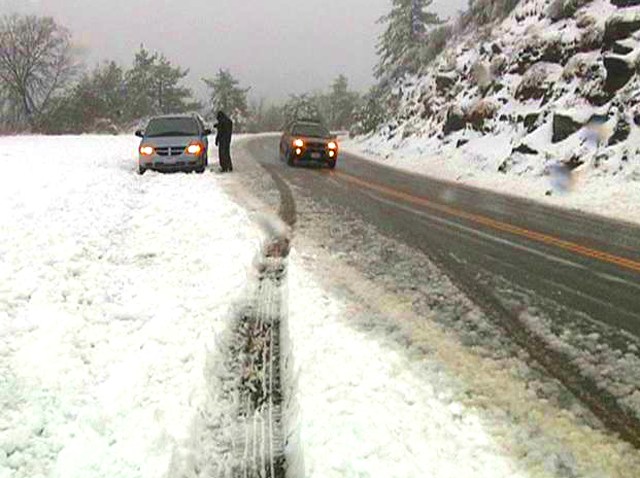 What began as a mild storm gained more powder and started pushing out the white stuff on Monday.

Snow began falling in the morning in Mount Laguna and other higher elevations around San Diego County, bringing a matching blanket to Southern California to go with the one that began covering the countryside farther north over the weekend. Forecasters weren't surprised.

"This is going to be different from the weak systems we've been having," National Weather Service forecaster Noel Isla said. "This is a good one."

As much as four inches of rain may fall in the mountains, according to the National Weather Service, with snow falling in elevations as low as 4,500 feet as a cold front moves in across Southern California. Mount Laguna is 6,378 feet. Winds with gusts of up to 60 mph are also possible in the mountains, according to forecasts.