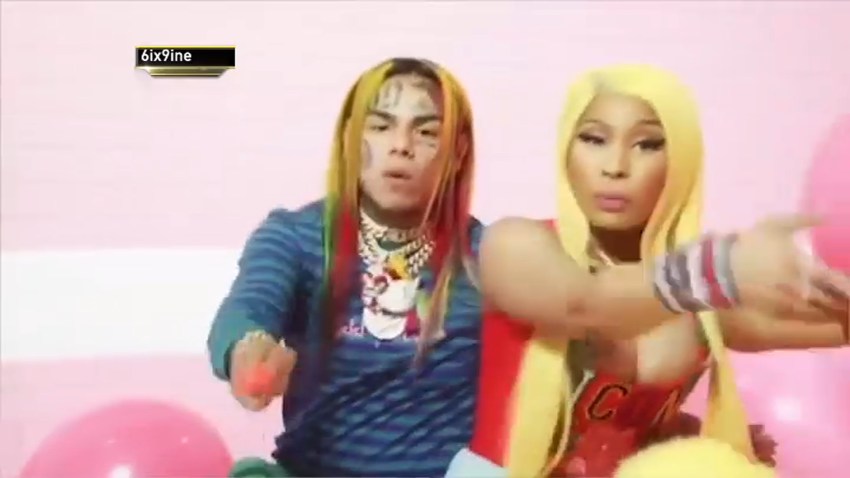 I'm With Her -- the Americana/folk supergroup consisting of Sarah Jarosz, Crooked Still's Aoife O'Donovan and Nickel Creek's Sara Watkins (a onetime San Diegan) -- are in the midst of a pretty big year.
The trio's debut album, "See You Around," dropped in February to universal acclaim and resulted in recent performances on both the "CBS Saturday Morning" show and NPR's Tiny Desk series.
Now they're taking their talents to late-night television with upcoming appearances on ABC's "Jimmy Kimmel Live!" on April 5 and NBC's "Last Call with Carson Daly" on April 12. The latter performance will feature them onstage at their sold-out April 2 Teragram Ballroom concert in LA.
For the unfamiliar, the group originally came together in 2014 for a one-off show at the Sheridan Opera House in Telluride, Colorado and afterward decided to make a proper project out of it. A world tour followed in 2015 and I'm With Her would go on to record their first LP in Bath, England with none other than Ethan Johns (Ryan Adams, Kings of Leon, Ray LaMontagne). One listen to the group's gorgeous harmonies and masterful songwriting -- and you'll no doubt be hooked.
Their new album's release coincides with their upcoming North American tour (the appropriately titled "See You Around World Tour") -- which winds its way across the country (and around the world) throughout 2018. Unfortunately for us, there's currently no San Diego date on the itinerary but since Watkins was a San Diegan once upon a time (until moving to LA), we're holding out hope she can convince the crew to swing by our fine city sometime sooner rather than later. Fingers crossed!
For a full list of tour dates and more information, visit the band's official website.